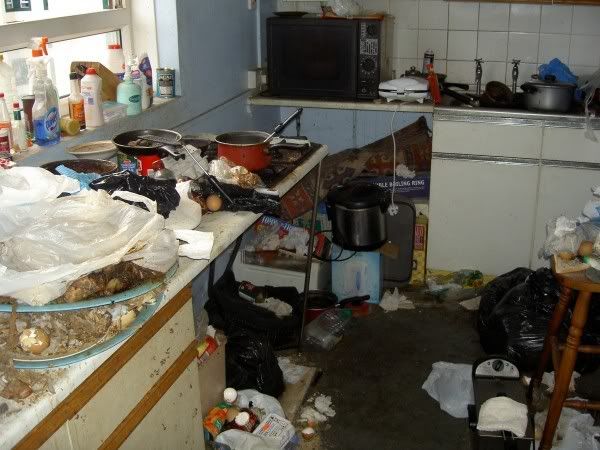 One of the places you have to spend time in every day is the kitchen, especially if you live alone. Keeping your kitchen clean is easy if you plan it correctly, and don't let things clutter it. Here are some ideas to help keep your kitchen clean without taking too much of an effort.
If you have a open kitchen that shares its space with your dining area, try and have the same finish (like similar marble or granite tops for both the table and the kitchen top) for both these areas to make them look more hip. Make sure you have shelves to keep all your vessels and plates, and cabinets to house all your bottles and jars. Label your jars and bottles so you know what each of them contains. Keep a place for cookbooks and recipes so you don't need to go looking for them every time.
Keep appliances that you use regularly close to you, and do away with those you don't use very often by keeping them out of sight. A kitchen without too many appliances gives off a clean look. Make sure that you have enough space for chopping, grinding or cutting food, and a separate area for kneading dough, in case there is more than one of you cooking. This way you will save more time.
Keep these simple tips in mind to have a cleaner and more efficient kitchen. Happy cooking!