Myth #1: You should always price your home high and negotiate down.

Truth: An entire blog series could be written on pricing (Now that I say it, I may take that as a challenge) First things first, If you list too high, you'll miss out on buyers looking in the price range where your home should be.
Forget receiving offers, if your home is overpriced some buyers may be scared off from even looking at it. The first 30 days is what I call the "window of opportunity", this is when you will receive the most attention from the real estate community and the public; if you're home is improperly priced you miss out on the peak interest time.
Your home should be priced at the fair market value. Unfortunately, this is not based on:
What you need/want

What you paid

What your family says

What you spent to change all the floorings, etc.

What it is based on is the price of sold properties in your area and the market (basically, what today's buyers are willing to pay). A Realtor will be able to help by assessing the current market and what comparable homes in your area are selling for to find a price that is right.
****************
Myth #2: Repairs can wait until later.
Truth: Minor repairs make your house more marketable, allowing you to profit more.

According to this article, which statistically shows which words sell homes, one of the best descriptions to help sell your home is "move-in ready". What does this mean to you? Most buyers are looking for homes that are ready for them to move into. When buyers walk into your home and start seeing repairs to be done they mentally start detracting from your sales price and it is usually more than what it would cost for you to make the repair or hire someone. You have to remember, buyers are comparing your home to other homes that are currently on the market. If you have a bundle of repairs that need to be done but the home down the street is in move in condition, guess which home they are going to choose? Everyone knows the saying "Keeping up with the Joneses", it applies well in Real Estate. Except you don't want to just keep up, you want to run right by.
Just Remember...
This is the way you see your home....
This is the way buyers see your home....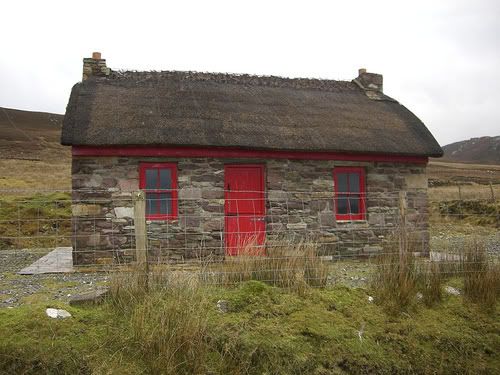 ****************
Myth #5: You are better off selling your home on your own and saving money on the commission you would have paid to a real estate agent.
Truth: As a Realtor I am biased so let me show you statistically why it is better to you're your home with a real estate agent. Statistically:
Many sellers who attempt to sell their homes on their own cannot complete the sale without the service of a real estate agent.


Homeowners who do succeed in selling their home by themselves usually

net

less than if they had a real estate agent working for them.


The National Association of REALTORS surveys consumers every year, including homeowners who succeeded in selling their home without a real estate agent. Over 70% of these homeowners say that they would never do it again.


Ads are not very effective for selling real estate, in fact, data compiled in 2003 by the National Association of REALTORS showed that 47% of buyers first learned about the home they purchased from a Real Estate Agent.
Need more evidence? Click Here.