About 12 miles west of downtown Knoxville, Tennessee is the marvelous little bedroom community of Farragut.
Farragut is called a 'bedroom community' because most of the residents work other places and just live there.
Currently Farragut has 265 homes for sale ranging in price from $139,900 to a high of $1,499,000; something for everyone.
This beautiful homes is listed at $231,000 and is lodated in a convenient Farragut location.
Farragut High and the Farragut schools system is very highly rated nationally; several years ago Redbook Magazine ranked Farragut High as one of the top 50 high schools in the United States.
Quality of life is very much on the forefront of Farragut life; lots of parks, little league & soccer fields, and during summers; free outdoor concerts at a lakeside park along Northshore Drive.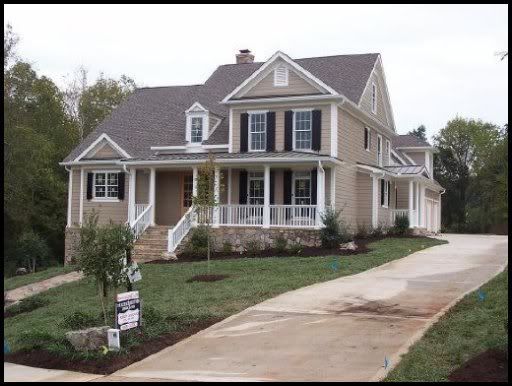 This brand new, farmhouse styled home is listed at $699,000 and is in a premier Farragut location.
So if a move to Knoxville is in your future, Farragut is an area worth considering. See all of Farragut's (and the greater Knoxville area as well) on my website, KnoxvilleMLS.com