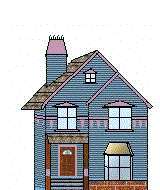 Renting out your property can be a hassle if you don't hire a professional Realtor® who can assist you to make the process as smooth as we possibly can.
Some landlords might say they understand the process but end up not filing the correct paperwork. In most case the landlord will first enter into a lease agreement and if all parties agree then the landlords Realtor® or agent will help draw up the lease with the landlord and then get approval from both parties. As Realtors® in Florida...we can only write up to a 1 year lease.
In my area we also require that the prospective tenant pay for a credit..background and criminal check. We have a service that we use so we require that if we are the listing agent that we have the all these checks done before occupancy. Peoples lives change on a daily basis as well as there is a chance that they could have excellent credit and no background problems now...but in 6 months things can change and they could be late paying their rent. So it's always safe to go through this process to make absolutely sure that we've qualified the tenant to the best of our ability. It's not fun when you have to tell the prospect that the landlord thinks they're too much of a risk due to their credit or their background comes back a suspect.
Some landlords don't even run these checks and then they call me after they got burned the first time...if they follow this rule....then there is less chance of having a problem.
We also make sure that the landlord includes "late" fees as well as "bad check" fees. You don't need to be strict with it but you need to be able to enforce it if need be. Let's face it....some tenants are always late and if you let them take advantage then they will always get away with it.
When potential renters visit your home some times they get to meet the landlord and they begin to develop a rapport and they become friendly. Sometimes they might even ask you if you would like a drink and then everyone becomes all chummy and then they trust each other.
But as I mentioned above it's still always safe to require that they have some sort of background check. At least if you do this then if something does happen you'll know that you did everything right.
Remember that it's a business and that it's OK to be friendly but your tenant has to remember that you are the owner and they are the renter and although most renters will respect the property....some do not.
I'm not saying that all tenants shouldn't be trusted but I don't think they're requesting too much.
For more information please contact Neal The Real Deal Bloom
-Realtor® /Remax Premier Assoc.
2500 Weston Road ,Suite 103
Weston FL 33331
(954)608-5556 Direct
(954)212-0257 Fax