Milliken - The "Hub of Northern Colorado", is a fast growing vibrant community in Weld county, which sits six miles east of I-25 on Colorado Highway 60. Milliken offers a pristine quality of life to its residents in a true rural Colorado setting. The Town offers a variety of amenities to residents including beautiful parks and open space, recreational activities, top-notch public services, and local educational convenience with both an elementary and middle school within the community.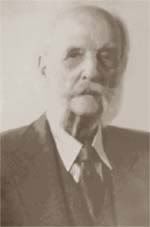 Milliken's history started with the settlement of Hillsboro in the 1860's which was the trade center for the immediate area. The town was officially established in 1907 and was named after Judge John D. Milliken, a pioneer lawyer who helped establish the Denver, Laramie and Northwestern railroad. In the early years, Milliken grew by leaps and bounds, and soon boasted several churches, a school, and thirty businesses including; two lumberyards, a 16 room hotel, a bank, drug store, telephone office, and its own newspaper, The Milliken Mail.
The first of several disastrous fire hit the town in 1911 - destroying three businesses. Subsequent fires coupled with the decline in railroad transport dealt their blows to the community. Many changes have happened in Milliken in the last 20 years. The streets were unpaved even into the early 1980's. The Town continues to grow and still benefits from the land that first drew settlers and developers. Today Milliken is a growing community, with a population of over 5,700. The town offers prospective residents the opportunity to choose a home in a variety of master planned communities at a far better value than in many of the surrounding larger cities without sacrificing quality.