Those who attend this seminar will receive a Certificate at the conclusion of the Program. It is also approved for Appraisal CE Credit in New York State. Many have found this program beneficial to understand Economics and the Role of Money in America....especially as it relates to Real Estate and the Economy. Appraisers would only need to take this course and the 7 Hour USPAP to fulfill their Appraiser CE Requirements in NY State! Approved for 22.5 hours for Real Estate Salespersons and Brokers in NY State.
Tuition: $ 295 includes all Books, Materials and Discussion Handouts for seminar.
8/18, 19, 20 Real Estate Economics Certificate Day1 & 2:8-6pm;Day3:8-1030am 22.5 hours "3 days"...... $ 295
The RE Economics Class deals with contemporary Economics issues, to benefit and expand the knowledge base for the appraiser in NYS.
NEXT CLASS: August 18, 19, 20th, 2008 (TIMES LISTED BELOW)
80% attendance Mandatory to receive a certificate-APPRAISER CONTINUING EDUCATION CREDIT
90% attendance Mandatory to receive a certificate-REAL ESTATE CONTINUING EDUCATION CREDIT
REAL ESTATE ECONOMICS PROGRAM OUTLINE:
ECONOMICS
SUPPLY AND DEMAND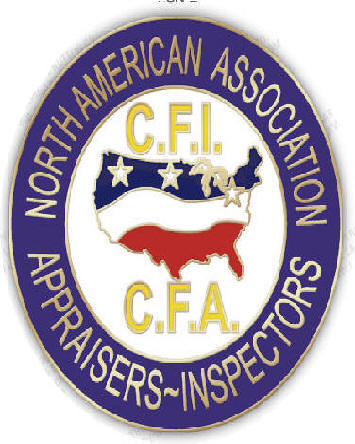 INFLATION AND DEFLATION
BASIC REAL ESTATE PRINCIPLES
ECONOMIC SYSTEMS
REAL ESTATE COMPETITION
ECONOMIC DEFINITION OF VALUE
INDEXES IN REAL ESTATE TRENDS
MONEY AND FINANCING OF REAL ESTATE
CREDIT AND MORTGAGES
LENDING FOR RE PROPERTIES AND APPRAISERS
MODERN CITIES- ORIGIN, GROWTH AND VALUE TRENDS
PATTERN OF CONTINUOUS GROWTH
NEIGHBORHOOD LIFE CYCLE-EXPLAINED
BUILD IT AND THEY WILL COME
NEIGHBORHOOD PROBLEMS AND OVERCOMING IT
ECONOMICS AND REVITALIZATION
NATIONAL HISTORIC PRESERVATION ACT OF 1966
GOVERNMENT REGULATIONS AND TAXATION
HOUSING
SUMMARY OF REAL ESTATE ECONOMICS
Graduate by Attending the Seminar, Taking notes and being part of the discussion. You will receive a Certificate upon your Program Completion. We are proud to say that this program is approved by NYS, Dept. of State for Appraiser CE Credit and Real Estate CE Credit 22.5 hours as well as being endorsed by the International Real Estate Institute and the National Association of Review Appraisers and Mortgage Underwriters. INCLUDES A $ 60 REAL ESTATE ECONOMICS TEXT FOR COURSE USE.
AUG. 18, 19 (8-6PM) AND 20 (8-10:30AM) 22.5 HOURS CERTIFICATE PROGRAM
Name___________________________________________________ Phone______________________
Address_____________________________________________________________________________
VISA/MasterCard #____________________________________________________ Exp.____________
Amount: $ 295.00 Includes All; Make Checks payable to: Appraisal Education Network School
Address: 1461-16 Lakeland Ave., Bohemia, NY 11716 Dedicated Fax Line: 631-382-8220
I WISH THE CLASS FOR [ ] REAL ESTATE CONTINUING EDUCATION [ ] APPRAISER CONTINUING EDUCATION
[ ] BOTH REAL ESTATE AND APPRAISAL CONTINUING EDUCATION!!! 2 CERTIFICATES...1 PROGRAM!
Limited Seating. Attendance Mandatory. No Refund nor exchanges permitted once registered for this Program.
THIS INCLUDES THE $ 60.00 ECONOMICS MANUAL AS PART OF THE CLASS! NO EXAM REQUIRED!
Signed____________________________________________________________ Dated________________
Take me back to the Main School Site: www.merrellinstitute.com or www.realestatefoundation.org
CERTIFICATES ARE ISSUED AT THE CONCLUSION OF THE 2 1/2 DAY PROGRAM- SIGN UP EARLY !