Pittsfield NH is a small town about 30 minutes from Concord. Simply travel North on Route 28...you can't miss it!
Every August the town celebrates its biggest event. Pittsfield's Hot Air Balloon Festival draws people from all over the region. It is a very large rally that also has rides, food vendors, crafts and Fireworks. And, depending on the weather...you may be able to take a ride (tethered of course) and there could also be hellicopter rides!
The biggest gamble is the weather. The balloons take quite a long time to inflate so everyone hopes for a calm and sunny day.The launches are usually planned for very early AM or late afternoon when the air currents are calmer.
If you are in the area...be sure to attend next years Fest....they've already started the planning!
GETTING READY TIME'S A WASTIN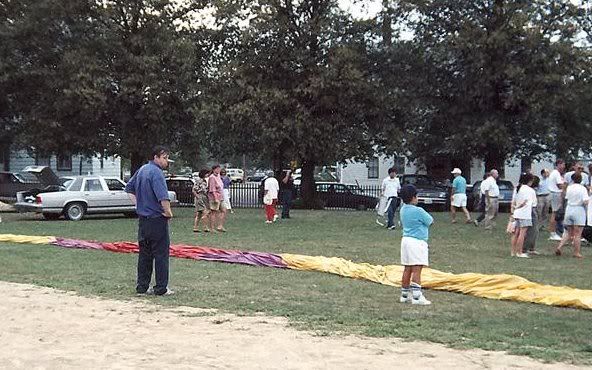 WE"RE ALMOST THERE UP UP AND AWAY
Theses pictures are from a few years ago. Unfortunately this year Mother Nature didn't co-operate!
~~~~~~~~~~~~~
Concord NH Realtor Area Information