When I take an application from a new home buyer, I always ask..."What is your comfort payment, what payment range are you trying to target?" I think it's a bit suspicious when first time home buyers give a payment that is unrealistic with the price range. Now, I have to say that when I think "mortgage payment", I am including escrows...after all, these do have to be paid at some point. It takes much education to get this same idea through to buyers.
So where is the disconnect in "What's the mortgage payment?"...
When buyers are looking at homes, many time they use websites that offer "mortgage calculators" to calculate their mortgage payment. What I have a problem with are the "assumptions"...so the calculator assume that Mr. Buyer has a 720 credit score and is putting 10% down...don't we all wish!
Buyers come to me very confused when we sit down to talk about their mortgage payment. I spend a lot of time explaining what the TOTAL PAYMENT is. (Your housing expense is not just that nice number the online mortgage calculator give you!)
For budgeting purpose, you must take into consideration the following when calculating housing expense: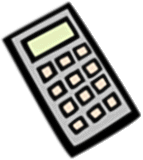 Principle and Interest Payment on the Loan (based on specific credit, downpayment)
Tax Escrow or Yearly Tax Payment
Home Owners Insurance Escrow or Yearly Home Owners Insurace Premium
Flood Insurance Premium (if required)
Home Owners Association Fees (if required)
My message to our local Tampa Bay homebuyers is "Talk to a Professional, know what your total home payments will look like, not just what you get from the calculator!"
**As a local Tampa Bay mortgage professional, I offer a FREE Mortgage PreQualifcation in order to help buyers understand what they can afford for their budget!**