Guy's Night Out at Clipper Stadium!
Last Wednesday, The Corvette Club of Lancaster County and Castellum Realty LLC had a unique opportunity to take part in what was the first time since the Opening night of Clipper Stadium that cars were allowed on the field. 
The following is a glimpse into the nights' events as seen through the eyes of Evert (owner of Castellum Realty LLC) and his group from the Lancaster PA Corvette club.
25 Corvettes entered the stadium on the track grounds before the game and lined up along the bleachers.  Fans were allowed to come to ground level and speak to the owners of the cars and ask general questions or/and take photos.  This was an exciting time for us as we were able to meet other corvette owners and show off our beautiful cars.  Everard, whose 67 corvette was the only one of it's type this night, enjoyed a seat in the dugout and offered this video commentary on this special night:z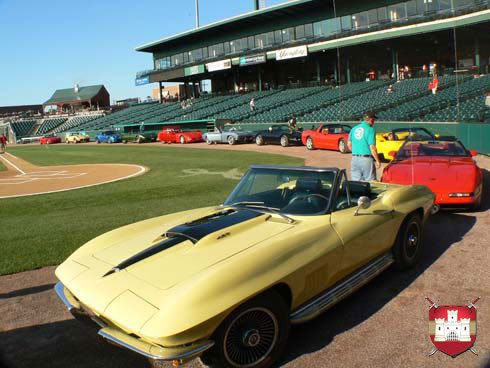 After the event, LCCC members sat and watched the game with the rest of the fans. Below were some of the images we saw that night. Enjoy!
__________________________________________

Based in Lancaster, PA. Selling Worldwide! - Contact Us Toll Free: (866)980-8700
( Active Castellum Castellum Realty llc - Lancaster PA Real Estate - Hershey PA Real Estate )
Let us help you buy or sell your homes for sale in Lancaster County, PA
YOUR PREFERRED LIFESTYLE ADVISORS
Content & All photography is VkDesigns LLC - Castellum Realty LLC. 2005-2009