Time to mix it up a little. Too much real estate or politics makes Gino a dull boy - so as I travel around I collect strange little items of interest (at least of interest to me). One of those items is SIGNS. People do the weirdest things with signs. Grocery store signs, street signs, signs on churches - you name it. Sometimes you'll be innocently driving down the road and you'll see a sign that'll cause your coffee to shoot out your nose (or beer, depending on what state you're driving in). So here, for your Wednesday chuckle, are a few signs dedicated to the ubiquitous condom.




Be forewarned - if you are looking for serious real estate talk:










Condoms are the stuff of humor - we've all heard the story of the young man confidently requesting a dozen of the largest from the corner druggist only to meet the man again when he goes to pick up his date that evening - her father. This store-owner apparently believes a loaf of bread, a bottle of wine and thou make a good picnic.






Let's see, I need some #2 pencils, a spiral tablet, a new slide rule, a gummy eraser and, oh yeah Mom, be sure to pick me up one of them orange packs of rubbers for study hall.







Nothing says 'Happy Mothers Day' like a pack of King Dongs from the kids. Could we get these gift wrapped, please, and have the card read

"Ma, we love you but the trailer's full. Stop."











I'm not exactly sure why you'd want to microwave it in the first place. If you need to sterilize your 'apparatus', I think boiling is the better solution. This conjures up some painful mental images and if you don't heed this warning the first time, there probably won't be a 2nd opportunity.






Of course you want to shop around a little. Always good to get a bargain.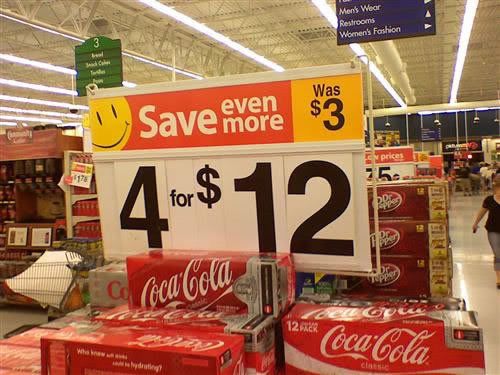 Some bargains are better than others.







Because remember, the reason you are using these, whether it's at a picnic, or at school or on a special occasion like Mothers Day or Armistice Day, you want to avoid the...







But don't despair, if something does go wrong and life hands you lemons, just make lemon, errrr, just make orange juice.
Hope you're having a great day.




Gene Wunderlich - Selling Southwest California Homes including Temecula, Murrieta & The Southern California Wine Country
' Trojans, The All-Purpose Gift - or One Size Fits All?'
THE OPINIONS IN THIS COMMENTARY ARE STRICTLY GENE WUNDERLICH's PERSONAL OPINION. WHILE ANY REASONABLE &/or RATIONAL PERSON SHOULD AGREE, THESE VIEWS MAY NOT REFLECT THOSE OF ACTIVERAIN, COLDWELL BANKER RESIDENTIAL BROKERAGE OR ANY LOCAL, STATE OR NATIONAL ASSOCIATIONS.