In Lancaster, PA Baseball is immensely popular especially since Clipper Stadium was opened several years back. Our local Division I team, The Barnstormers enjoy a health crowd of several thousand every game. Haven't been to the stadium to see the barnstormers play? Don't worry you still have plenty of games. Their next home game is scheduled for September 20th.

It's slated to be a doozy. It's the first cross-city doubleheader in Atlantic league history. Dont miss this chance to watch Michael Woods, who just broke the Atlantic league's record for #of runs in a season with 114. Considering only 64 games have been played that's almost 2 runs a game. He was also named player of the month for August.

Lancaster Barnstormers vs York Revolution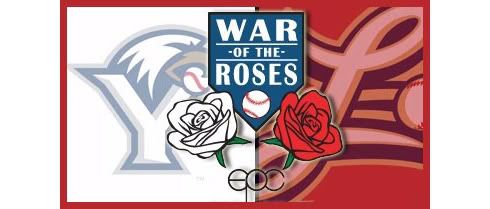 The barnstormers have lost their last 2 but are a respectable 32-32 for the season. Overall in the past 10 games they are 7-3. Being just 4 games back from 1st place, these next couple games could prove to be critically important.
LIBERTY DIVISIONWLPCTGBSTREAKLAST 10
| | | | | | | |
| --- | --- | --- | --- | --- | --- | --- |
| Long Island | 38 | 27 | .585 |   | W 3 | 8- 2 |
| Southern Maryland | 34 | 31 | .523 | 4.0 | L 1 | 6- 4 |
| Bridgeport | 31 | 34 | .477 | 7.0 | W 1 | 2- 8 |
| *Camden | 25 | 40 | .385 | 13.0 | L 4 | 2- 8 |
FREEDOM DIVISIONWLPCTGBSTREAKLAST 10
| | | | | | | |
| --- | --- | --- | --- | --- | --- | --- |
| York | 36 | 28 | .563 |   | W 1 | 6- 4 |
| Newark | 33 | 32 | .508 | 3.5 | L 1 | 4- 6 |
| Lancaster | 32 | 32 | .500 | 4.0 | L 2 | 7- 3 |
| *Somerset | 30 | 35 | .462 | 6.5 | W 3 | 5- 5 |
______________________________________________________________________

Based in Lancaster, PA. Selling Worldwide! - Contact Us Toll Free: (866)980-8700
( Active Castellum Castellum Realty llc - Lancaster PA Real Estate - Hershey PA Real Estate )
Let us help you buy or sell your homes for sale in Lancaster County, PA
YOUR PREFERRED LIFESTYLE ADVISORS
Content & All photography is VkDesigns LLC - Castellum Realty LLC. 2005-2009