Silver Falls State Park in Oregon has to be one of the most beautiful places on Earth. The Lower South Falls is only one of the 10 featured falls at Silver Falls State Park, but this park isn't for weak hearted.
To get to this fall you have to take a mile hike and the first 2/10 of a mile are very steep and take you by the South Falls and then another 8/10 of a mile hike with another 85 step drop to the falls. But the falls are a beautiful site as you can see from the photos below. This 93 foot fall is an amazing place to take photos, but the hike back I'm sure, has killed some! It was the last of the large hikes my two youngest kids took on the vacation because it was just too much.
If that way isn't for you, you can take a little lighter way going down the Maple Ridge Trail to the Canyon Trail. It is a little longer, but a little less steep. As far as I'm concerned it is one of the falls on the trail you don't want to miss.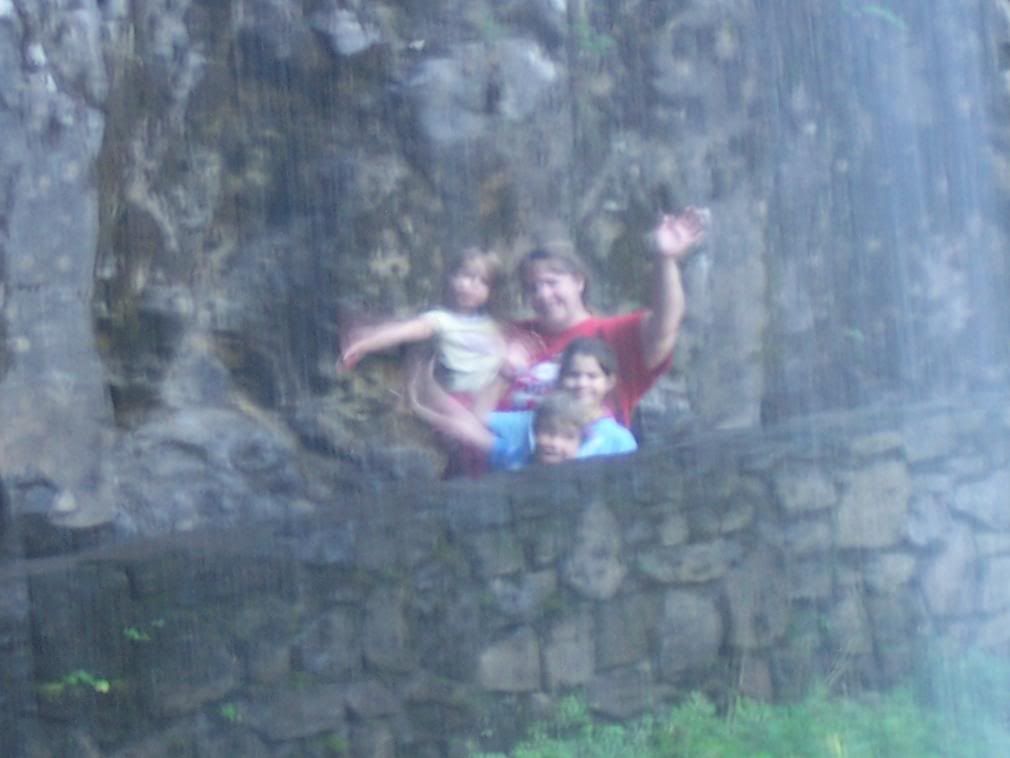 This is a picture of my family behind the Lower South Falls
Silver Falls just celebrated in 75th anniversary as a park on Saturday the 13th and the plans for the park over the next year are extensive. From what I understand the long term plans are to make the falls handicap accessible, which I think is a neat idea. But, I will miss the natural feel of the park that it will have to lose with the paving of many of the hiking trails.
If you are ever in Oregon this is certainly one of the most beautiful stops, but it is more than a one day venture for sure, unless you are in the absolute best shape.