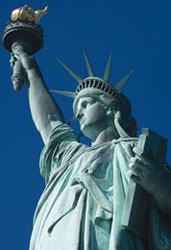 This is a plug for the the upcoming 13th Annual Luxury Real Estate Fall Conference. I thought I'd just say that at the start. I hope to talk about some more meaty things soon, since there is so much trouble going on because of foolish greed, but today I'll focus on this positive opportunity to network with fellow luxury brokers.

Rosita Sarnoff, the Executive Vice President of Stribling & Associates, Ltd., recently shared some great activities her company is planning for Luxury Real Estate members who are attending the Post-Conference Networking Trip to New York City from Oct. 14-16, 2008. This Networking Trip will begin right after the Luxury Real Estate Fall Conference in Philadelphia.

From 3-7 p.m. on Oct. 15, Rosita said that Luxury Real Estate members will enjoy tours of magnificent luxury properties and a cocktail dinner in a $38 million Penthouse and the newly renovated Plaza Hotel. "We're going to give them a terrific afternoon," Rosita said.

The afternoon will begin in a full-floor condominium overlooking Central Park that was recently offered on the market by Stribling & Associates. It includes 4,400 square feet of living space, four bedrooms, 4.5 baths, a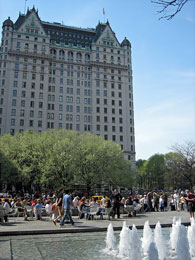 personal gym and library. After spending some time in that luxury home, they'll head next door to the world-renowned Plaza Hotel. They'll be given a grand tour of the hotel, eventually finding their way to the Rose Club restaurant, where they'll enjoy gourmet food.

By the way, the Plaza Hotel was recently redesigned so that it now includes both hotel rooms and hotel condominiums. I wrote an article about hotel condos in the winter 2008 issue of LuxuryRealEstate.com Magazine. Check it out if you'd like to know more about those interesting properties.

Only one Luxury Real Estate member from each geographic area will be able to attend this Networking Trip and reservations are sure to go fast, so be sure to sign up today! Brokers and agents will be able to speak freely and build relationships they otherwise might miss out on at both the Fall Conference and Post-Conference Networking Trip. We look forward to seeing you there.

By the way, Stribling & Associates is a member of the Board of Regents, an exclusive group of brokers that leads the Luxury Real Estate network. The photo of the Plaza Hotel is from www.flickr.com/photos/oquendo/2463578547 and it is the copyright of Oquendo.