Those of us fortunate to live in the greater Knoxville, Tennessee have a unique opportunity to enjoy camping and hiking in the nearby Great Smoky Mountains National Park.
There are over 800 miles of great hiking trails in the back country of the Smokies and many, many beautiful spots to enjoy.
But, there is also danger.
Hikers and visitors often become lost and every now and then, a death results.
While planning an upcoming trip to Spence Field, a very popular trail shelter and scenic camping area along the Appalachian Trail, I was reminded once again of the mysterious disappearance back in 1969 of a young boy named Dennis Martin.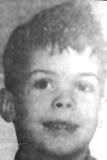 Dennis Martin, circa 1969
On Father's Day, 1969 Dennis Martin was six years old., His older brother, his father, grandfather, and two cousins were on their annual camping outing at the Spence Field trail shelter.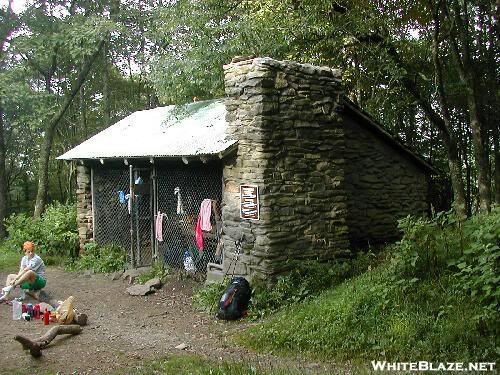 This is the old trail shelter at Spence Field along the Appalachian Trail. The park service has since replaced this shelter with a much larger one.
While playing nearby the boys decided to circle around behind the trail shelter and jump out to scare the adults; Dennis went around one way and the other three boys went in the opposite direction.
The three boys circled the shelter, jumped out and scared the adults. They all had a big laugh about it.
Then someone asked: "where's Dennis?".
Dennis never showed up from his side of the shelter.
Immediately the adults began searching and calling for young Dennis; no answer, no Dennis. One of the adults went for help.
Early the next day there were over 150 park rangers and volunteers searching all around Spence Field, a large, grassy area. No Dennis, no trace, no signs, no footprints, nothing.
The search continued and grew. By the eighth day helicopters were ferrying in searchers. The Army sent teams of Green Berets, there were local tracking dogs, and at the height of the search, nearly 2,000 volunteers beating every inch of the brush for miles in all directions.
Still no Dennis.
Dennis Martin remains missing to this day.
No trace of him was ever found in spite of the massive search efforts by experienced park rangers, Army personnel, dogs, and hundreds of volunteers.
I often wonder what happened to Dennis on that day so long ago; I often wonder if we will ever get an answer.