It's Pumpkin time!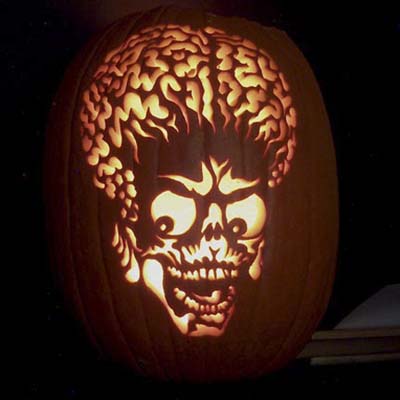 <!--StartFragment-->
In an effort to talk about something other than the turmoil in the financial markets, I decided to check with my family to see what was on their minds. My 6-year-old daughter reminded me that Halloween was almost here and that we needed a pumpkin. Those of you from Arizona may have had the pleasure of visiting Schnepf Family Farms in Queen Creek. Their Pumpkin and Chili Party opened this weekend. Visit their website for details at http://www.schnepffarms.com/.

Are any of you expert pumpkin carvers? I'm debating going old school like I usually do - just grabbing a kitchen knife and cutting away. I also may buy a kit from http://jamminpumpkins.com/. (the one above is courtesy of JP @ JamminPumkins).
I'll post my families creations as soon as they are carved for your viewing pleasure. We tend to visit the farm closer to Halloween - maybe we'll see you out there!
<!--EndFragment-->
<!--EndFragment-->