From the number of calls and emails from clients about home listings, these must be the secrets of real estate marketing! While not all listings have this 'magic' there seems to be a number of them as more homes are available. They're secret because clients inquire to as "What the HECK is this", or to share a laugh. While they do catch your attention, I've found my clients typically pass on them with the selection of homes on the market today. I'd add it's not limited to lower priced homes or bank owned, I see it happening with resales and those in the millions.

Let's start with the property descriptions, and I'm sure all of us in the business have seen them. Unfortunately some among us must not realise that home buyers see them in the automatic feeds we send from the MLS. Spelling errors can happen to anyone and we all make our share of mistakes, but we do have the technology with spell checkers. Of course a quick proof read never hurts. Close to elementary 'skulls', usually isn't a big selling point.

Sentence structure (if any, I know the space is limited) can be another. Then there's the 'code', that may not be universal to buyers. I received an email asking if a 'BI Refrigerator' meant it goes both ways, running hot & cold, so to speak. Then there are dramatic 'descriptive terms', some that almost appear to be geared toward Mensa members. I know what 'commodious' means, and we can all have our own mental picture of a 'commodious kitchen', some good, some not so good. The key to communication is to use wording and phrasing that is easily understood. Large, oversized, spacious, or roomy can do the trick and cover more than those who have done the vocabulary 'B's'.

That brings us to the biggie and the point of this post...pictures. As the old saying goes, 'They are worth 1000 words', so they cover a lot more territory in a glance, often giving a first impression of the property and listing agent. Now if you put an adjective like 'good' in front of pictures in that saying, you can see you'll have 1000 good words. So what happens when they're BAD. I think you get the picture! Yes, some of the MLS photography leaves a LOT to be desired. I have to wonder what the heck they're trying to promote with the image, and when they're really bad....why in the world did they bother to upload it? I think I'd have to pass before I posted some of these, and re-shoot if necessary. No picture is better than a bad picture.

So here's a few of my favorites that either clients pointed out or I stumbled into on my searches for them.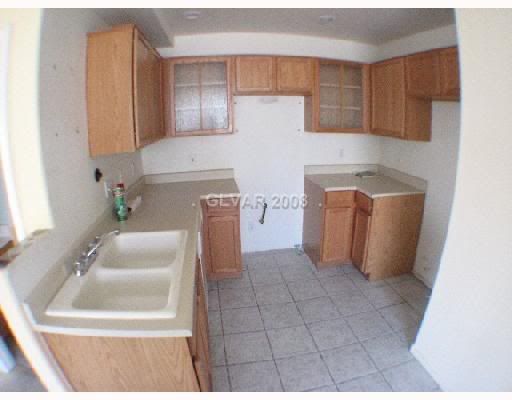 While I use wide angle shots and panoramas, and understand that there is some lens distortion even in the best of cameras and wide lenses, this seems a tad extreme. I HOPE the walls aren't really bowed that much! The entire inside of this condo looks like it was taken through a fish bowl in every shot!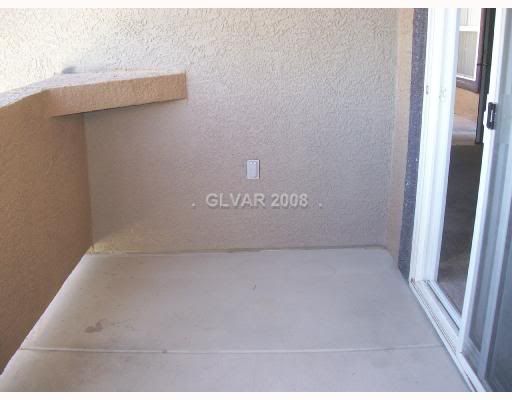 What is the centerpiece of this pic? What does it communicate? The unit has electrical outlets? Good to know!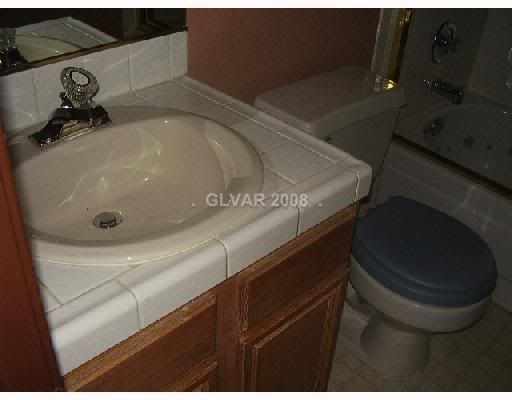 In contrast, this bathroom doesn't appear to have electricity. Or was it designed to improve traffic flow by discouraging reading in the John?

Alas, even the bedroom of this $865k home has no wiring, perfect for the night shift day sleepers! It does feature plentiful natural light just outside!

This undersized shot is very helpful for those buyers looking for round houses. This one obviously has corners, so not what they're looking for. Strange? I've never head a client specifically request that a home had corners, yet this is a popular 'style' of photography often found in listings. Is it a bedroom, dining room, family room?

Truth in advertising? Are they trying to say this home has a slight lean to it? Mine subsidence? The agent trying on one spike heel when taken?

Another popular leaning shot, this one with a 'splash' of the iced coffee, or whatever the agent was drinking!

Two different listings, both with fuzzy focus and one with the famed corner. What words do they say to you? The agent needs a new camera? Or perhaps they think the shots look just fine...and they need an eye exam!

What about this little one? Does it scream custom gourmet kitchen in a $1.35 million home?

While I enjoy privacy, this was the only view of the front of this $842k home. What words come to mind to describe the style of it? Green construction?

Now we're back in the low rent district. This was the lone listing shot of this $770k home. I guess they thought the suspense would want you to look at more! They made it that far, could they spare just a couple shots of the place for almost ¾ of a million, or couldn't they find 'digital film' for their camera?
These are just a few of the recent ones that I've been getting comments on, and there's plenty more where these came from. What are your favorites, or ones that draw notice or a chuckle from your clients? 'Drive by shootings'? Yes, the agent never got out of the car for the lone listing picture, and didn't even bother to crop to get rid of the door frame and side mirror! The 'Mystery shot'? Where you see something, but have NO idea what it is. Pitch black? Sideways? Focus on furniture or fixture? Should have come back after they put all that stuff away/did something explode in there? LOOK, there's the listing agent in the mirror with a camera / was that a flash or solar eclipse? Looks like a nice fixer-upper...wonder how much for the old car without the wheels in the driveway?

Yes, I'm sure we've all seen them, agents and clients alike, so time to share! Feel free to post your favorite unusual listing images in the comments below! I'm sure we could all use a laugh or two, and not to poke fun at anyone in particular. Just to show how others view the work, and about learning to not make the same mistakes.
If you are interested in relocating to Las Vegas or would like information on Las Vegas real estate, please email me, Roberta LaRocca, at roberta@search4lasvegashomes.com, or call me at 702-354-8988. I look forward to hearing from you!