SEO Session 1


This is the first in our series of SEO sessions for your blogging and website success. If you read my post about doing this series on SEO than you should be ready to start.

Please remember that this is back to the basics, excellent for newbies and yet a great review for veterans. You will pick up some new SEO techniques also.

What is SEO?

SEO stands for Search Engine Optimization. I define SEO as getting to the top of google and staying there!

There are two different kinds of SEO- there is SEO designed to get Organic traffic and then there is Paid or Off Site SEO techniques.
Ideally you will want both to be optimized on your blogs and websites. SEO that will help your business is SEO that gets you to achieve long term Page 1 placement on the search engines.

What is your goal for SEO?

The main goal should be that you get to the top of the search engines and stay there. Dropping back down and up is not going to benefit you in the long run. You want to get your position and then stay there keeping your sites and blogs at the top. You want to establish long term success now so as the face of Real Estate marketing changes you are situated in a place where no one can knock you off.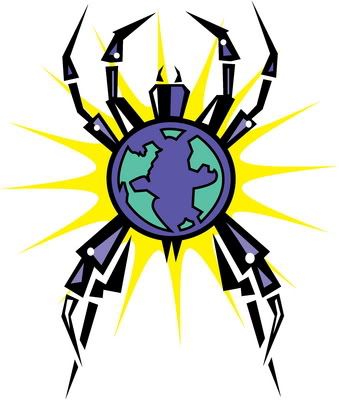 The only way to accomplish this goal is by applying well thought out activities repeating them over and over again. A lot of people say to me, but this takes so much time. If you are one of those people ask yourself how long did it take you to make a name for yourself in your community. Did you just become well known overnight? I know for me and Nestor it took years of very well thought out and planned marketing activities to establish ourselves in our town as credible and well known agents. It is not any different online. There is no such thing as instant success.

The biggest problem I have with agents that are not on Active Rain, for those on AR know better, is that they think all they have to do is set up a website and then just leave it at that and the people will come and calls will start coming in. When they start on Active Rain, they fill out their profile and then just leave it there thinking someone is actually going to call them based on 'all about the agent' fluff. Then they will be the first to say, " This internet stuff doesn't work." Well, Dugh! There is no free lunch even on Active Rain and on the Internet in general.

Now you can pay for SEO work to be done on your sites and blogs. But I strongly urge you to learn all you can about SEO before you hire people to take care of it for you. If you don't understand about SEO how do you know that company or person is providing you with proper optimization? We have been there, done that, and got screwed. So don't repeat our mistakes. Take the time to learn this stuff and then you can delegate it all you want because you will then be able to check on the actions they take for your SEO and you will know if someone is scamming you or really working to get you on top.

So what is your goal for your internet presence? What is your goal for your business online? Your homework assignment for this week is to sit down and figure out what do you really want out of being on the internet. Specify your goal into dollars and cents, into tangible goals. How does your internet marketing plan fit into your overall business plan? How much of your business do you want to come from the internet?


Who is your market?

Who is your audience?

Who do you want to connect with?

What is your niche?

Who is your ideal client?

Do you want sellers to call you and ask you to list their property? Do you want buyers to call you and say that they want you to find them a property?

Write down who your ideal client is, what do they do, where do they live, why are they moving into or out of your market.

This will become your SEO blueprint.

The biggest mistake that agents and online marketers make is that they do not know who their audience is. Without knowing this information you will not know how to go on to the next step which is researching and collecting your keywords. When I first started blogging on Active Rain I knew exactly who my market was. I knew that I wanted sellers to call us to list their properties for sale who would not be concerned with our commission rate, not argue over the length of our listing agreement and who would list over the phone and email. I knew that I wanted agents and mortgage brokers who want to take their business to the next level- to call me and tell me they wanted to hire me as their coach. This is exactly what our SEO strategies have produced.

You can come back to this post and write your goals into the comment section below of you can keep it to yourself. Just make sure you do it before next week's lesson on SEO. This is the starting point of your SEO sessions. My goal is to have the SEO Sessions online on either Wednesday or Thursday each week. So stay tuned for more SEO sessions.

P.S. Self- Promotion ( don't read any further if you do not like self promotions) There were some agents who were not able to get into my coaching program because there were no more coaching slots available. However, I was able to switch around a couple of my activities and delegated a few more tasks which has given me the ability to open up my coaching time slots to be able to fit in 5 more clients. Hurry, because these slots do fill fast and we are on a first come, first serve basis.




Katerina Gasset, CIPS, Realtor ®, Business and Life Coach, Speaker and Author. Reach Katerina at: 561-753-0135

Disclaimer:The information provided herein is supplied by several sources and is subject to change without notice. Wellington Homes Blog does not guarantee or is any way responsible for its accuracy, and provides said information without warranties of any kind, either express or implied. Entries on Wellington Homes Blog represent the opinions and ideas of the author(s). Wellington Homes Blog does not express the views of International Properties and Investments, Inc or those of the broker.

Copyright © 2008 By Katerina Gasset, All Rights Reserved.*SEO SESSION 1 * Contact Katerina Gasset for Customized Business and Personal Coaching