This is Part 3 of a 3 day trip I recently took through the California Water Project.
You can find Day 1 Here.
You can find Day 2 Here.
Day 3, we spent a great deal of time examining the Sacramento / San Joaquin Bay Delta, the Hub of the State Water Project and the area around which most of the controversy swirls. An entire article could be devoted to the history of the Delta area but I'll keep it brief. Prior to 150 years ago the Delta was one of the largest natural estuaries on the continent. Hundreds of species of animal, thousands of birds and untold schools of fish called this area home.
Following the discovery of gold upstream in the American, Sacramento and Feather Rivers, the Delta came to be looked on as a local source for food so piece by piece levees were constructed, channeling the flow of water away from the tule marshes which were 'reclaimed' as farmland. Today nearly 700 miles of waterways criss-cross the Delta between mud banks and levees making some 57 'islands' of rich peat soil growing everything from rice to oranges and almonds and cattle.
Water making its way south from the Sacramento River must first wend its way through this maze of intersecting canals, irrigate hundreds of acres of crops, run-off with 100's of kinds of fertilizers and contaminants, mix with saline inflow from San Francisco Bay, pick up fish of every conceivable native and non-native variety and then find the intake to the State Water Project at the Banks Pumping Station.
Here's where it gets tricky. Southern California only needs about 4 million acre feet of water a year to be happy. There are about 200 million plus acre feet that the Sacramento River dumps into the ocean every year. Why is there a crisis? You might say the Delta itself is the crisis but the Delta is also in crisis. Farming in the Delta produces about $1 billion worth of products a year but the cost to maintain the Delta in farmable condition amounts to about $60 billion. Why? Many of the levees are over 100 years old and breaches are not uncommon. An industrious groundhog or rainstorm can cause a breach that takes months to repair. Many of the islands have subsided 20 – 30 feet due to farming pressure and pulling water out of the underlying water table. This destabilizes the levee areas further, as does pressure from the rivers on the other side. In other words, we're paying nearly $60 billion to maintain levees that reduce water quality, destroy wildlife habitat, increase costs and increase subsidence all to support about $1 billion worth of farm produce.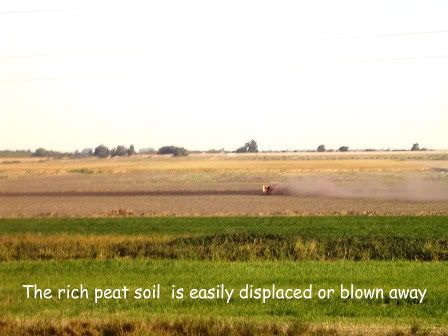 Many experts believe the Delta is unsustainable in its present form. A hundred year storm event or earthquake (both severely overdue) would wreak havoc on the fragile and unnatural ecosystem that has been built up in the Delta. Not only would a calamitous event damage the Delta it would disrupt the flow of much needed water to the San Joaquin Valley, which produces as much as 45% of the nations fruits and vegetables, as well as cutting off most of the water supply to some 30 million Southern California residents and businesses, leaving only the meager resources of the Colorado River.
What to do? Well, what should have been done was to build what is commonly referred to as the Peripheral Canal back in the mid-80's. As a statewide initiative it was narrowly defeated in 1982 because while 90% of Northern California residents voted against it, only 60% of Southern California voters voted for it. The outcome would likely be far different today as we would be joined in force by Central California Farmers who have seen a gradual decline in volume and quality of water as they fight their own water wars.

In 2006 Governor Arnold Schwarzenegger signed an executive order to establish a "Delta Vision" Blue Ribbon Task Force that would provide comprehensive recommendations for management of the Delta "We must address the health of the delta because our current practices are not sustainable," he said. Proposed solutions takes many forms but primarily rely on the creation of a diversion or peripheral canal that circumscribes the Delta area bringing high quality water directly to the head of the California Aqueduct system. At the same time as many as 40 of the Deltas 57 islands would be flooded to reduce the continuing subsidence, replenish groundwater resources, vastly increase habitat for environmentally sensitive species, return native migratory and tidal patterns, reduce salinity levels from Bay backwash and return the Delta to it's former glory as one of the nations top estuaries.
In the meanwhile we should all do what we can to conserve. If you saw what all goes into getting a clean glass of water to your tap, you would be much less inclined to waste the 75% of water that runs off your lawn or even the extra 5 gallons a day that runs down the drain while you brush your teeth. The eventual solution will be time consuming and expensive – and no great project is without its challenges. America used to thrive on projects of epic and heroic proportion – today just trying to get a freeway off-ramp or a water meter installed can take years of studies, impact statements, lawsuits and appeals.
Meanwhile there really is a water crisis looming. Through good management our water companies have shielded us from the worst of it but a day of reckoning is fast approaching. You think the financial meltdown is bad today? Central and Southern California produce only about 20% of our annual water needs through rainfall and groundwater yet we consume nearly 80% of the states current water supply while the solution runs off into the ocean. Wait until a major quake or storm disrupts the Delta and Southern California has no water and no quick fix in sight. You should be pressing our legislators for a solution to this problem today to avoid the crisis tomorrow. They know there's a problem, they just need you to provide their backbone to get it resolved. Call them today and tell them you support a solution for the Sacramento Delta, build the Peripheral Canal.
For more information on how you can get involved, contact Mr. Phil Rosentrater, External Affairs Officer for the Western Municipal Water District at prosentrater@wmwd.com. You can also find more information about the peripheral canal by visiting www.mwdh2o.com, www.aguanomics.com or www.latimesblogs.latimes.com/greenspace.
Gene Wunderlich - Selling Southwest California Homes including Temecula, Murrieta & The Southern California Wine Country
' Follow the Water Tour - Day 3'
THE OPINIONS IN THIS COMMENTARY ARE STRICTLY GENE WUNDERLICH's PERSONAL OPINION. WHILE ANY REASONABLE &/or RATIONAL PERSON SHOULD AGREE, THESE VIEWS MAY NOT REFLECT THOSE OF ACTIVERAIN, COLDWELL BANKER RESIDENTIAL BROKERAGE OR ANY  STATE OR LOCAL WATER DEPARTMENT.