SEO- Planning Is The Key- Session II


<a href="http://activerain.com/blogsview/740949/SEO-Session-1-Back-To-The-Basics">
In Session 1 the homework was to figure out who your audience is going to be for your SEO Business plan and  Action Steps.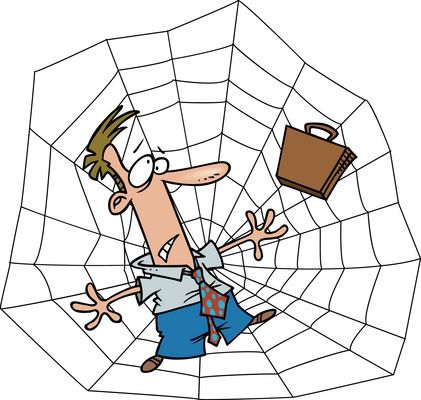 The main steps after knowing your audience are:


Taking the steps to rank as high as you can go for the keywords that your audience is likely to be using in the search box on the search engines.
Tracking the progress and make the necessary adjustments to your website and blog including the look and feel of your site and blog.
Keeping a good eye on your competition and doing new research on your competitors to stay on top!

You will need to now establish a business plan for your SEO.


Understanding a little of how Search engines work will be a big part of your success with your SEO business plan.
Each of your sites and blogs will have different goals and therefore they will need to have separate business plans.
You will not do the same actions on your Active Rain blog as you will be doing on your Real Estate website.

You can pay for your SEO or you can do it yourself. You will either spend the time or spend the money. Your choice. But if you decide to pay for SEO I highly recommend that you first learn SEO techniques so that you will know whether you are getting what you paid for or not. How much FREE SEO you use will depend more on how much time you can devote to the action steps and in how competitive your keywords are. When I first started studying SEO and Internet marketing I did everything myself. I was not going to take the chance on paying for SEO and then find we don't move up or get indexed. Now that I understand we delegate out portions of our SEO actions steps. Virtual assistants are great for this part of your business.

In your business plan for your SEO; ideally for your website you should have a goal of using FREE SEO techniques and some paid ones. We will go into more detail about paid SEO action steps later.

Once you understand the SEO steps you will just repeat them over and over again; rinse and repeat.

 In order to be successful in your SEO for your website and your blog  you will need to create a system of actions and then follow that system. Once you are used to following your system you will be able to use this same system over and over again for more websites and blogs that you would want to set up for different niches.
 
During these SEO sessions we will be going over many of the different SEO actions that you will be able to choose from. Not all of them will be ideal for your business plan. You will pick and choose, and then apply the actions, measure the results and adjust your plan until you have it down to a science.

As in all things in business and life; in SEO, the Pareto Principles applies or the 80/20 rule.
Your most effective actions will only take 20 to 25% of your time yet will yield 75 to 80% of your results.

For instance in blogging; spending 3 minutes on optimizing your blog titles with keyword rich words will produce a major result.
Paying for a Yahoo directory link will take about 5 minutes but would be more valuable than taking the time to submit your site to 100 Free directories because the free directories are getting spammed so much that their relevence to Search engines has been diluted.

So you will have to figure out how important each action and what each action will yield.

The next part of your SEO plan is to know what are you going to do with the traffic that comes to your website or your blog.


You need to have a plan for your traffic

. It will not matter at all if you are on page 1 on Google and have the first slot if you have no idea what you want your visitors to do once they get to your website or blog.
You now know who your audience is.

What action do you want them to take when they land on your page?
Your answers will be different for a website and a blog.

On a blog you may want your visitor to subscribe to your RSS feed. On your website you may want your visitor to fill out your contact form, sign up for your email newsletter or set up a listing notifier.

Homework for this week:  Write down in your homework journal who your audience is ( from last week's homework).

Then make a chart for yourself in the notebook with the following information. This will become your blueprint:


| | | |
| --- | --- | --- |
| WHO | WHAT | WHEN |
| Audience | Action | Landing Page |


There are two different schools of SEO- White Hat SEO and Black Hat SEO. As you study SEO you will hear these terms. We don't encourage black hat SEO because that is taking the chance of getting slapped by Google. Black Hat SEO is NOT illegal. But many of the techniques are not approved by Search engines such as Google.  White hat SEO is SEO that is on the up and up; clean and effective techniques. And then there is the Grey Hat SEO. You can tow the line but don't cross over. For instance a very typical tip that may be construed as Black hat yet is White hat : Google says that they do not want you to pay for links to Rank but that it is alright to pay for links to drive traffic to your site. One might argue how do they know the difference when you can construe that one is the same as the other.

REMEMBER:
 

Ranking and traffic don't mean a thing if you don't convert your visitors.


Next week we will covering Search Engines; how do you get indexed, SERPS and some techniques to get you indexed faster than just sitting there.

SEO - Back To The Basics-Session I




Katerina Gasset, CIPS, Realtor ®, Business and Life Coach, Speaker and Author. Reach Katerina at: 561-753-0135

Disclaimer:The information provided herein is supplied by several sources and is subject to change without notice. Wellington Homes Blog does not guarantee or is any way responsible for its accuracy, and provides said information without warranties of any kind, either express or implied. Entries on Wellington Homes Blog represent the opinions and ideas of the author(s). Wellington Homes Blog does not express the views of International Properties and Investments, Inc or those of the broker.

Copyright © 2008 By Katerina Gasset, All Rights Reserved.*SEO- Planning Is The Key-Session II* Contact Katerina Gasset for Customized Business and Personal Coaching