While visiting Barcelona, Spain, we took a tour of  Park Guell, also known as Guadi Park.  The park
was designed by 
architect
Antoni Gaudí
and built in the years 1900 to 1914
.
The park, now opened to the public, was originally commissioned by Eusebi Güell who wanted to create a stylish park for Barcelona aristocracy.
The top of Guell park is supported by huge columns and has a terraced area where you get a wonderful view of the park and of Barcelona City. Multi-coloured tiled mosaic seats surround the edges of the raised park, as shown in the picture below. The vibrant colors and designs of the tiles are truly fascinating.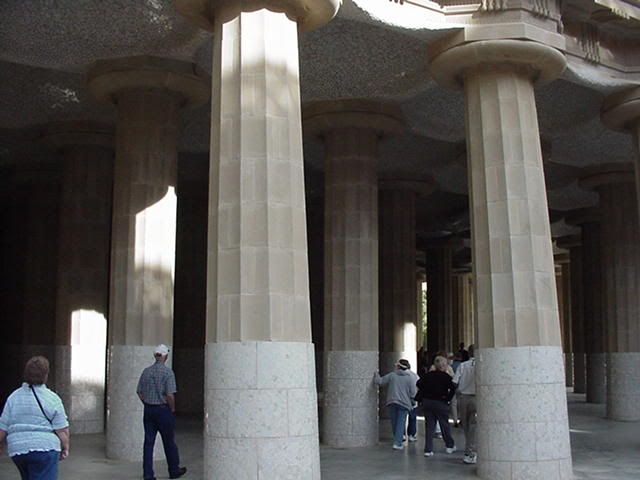 The park contains amazing stone structures, stunning tiling and fascinating buildings. 
The Gaudi dragon fountain which stands at the entrance to Guell Park is a truly magnificent sight.. If you look closely, you can see the water spilling from it's mouth.  This dragon is adorned in beautiful colored tiles. It almost seems magical.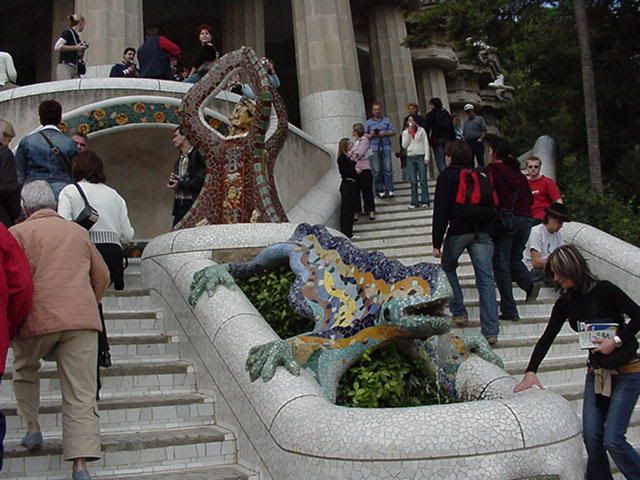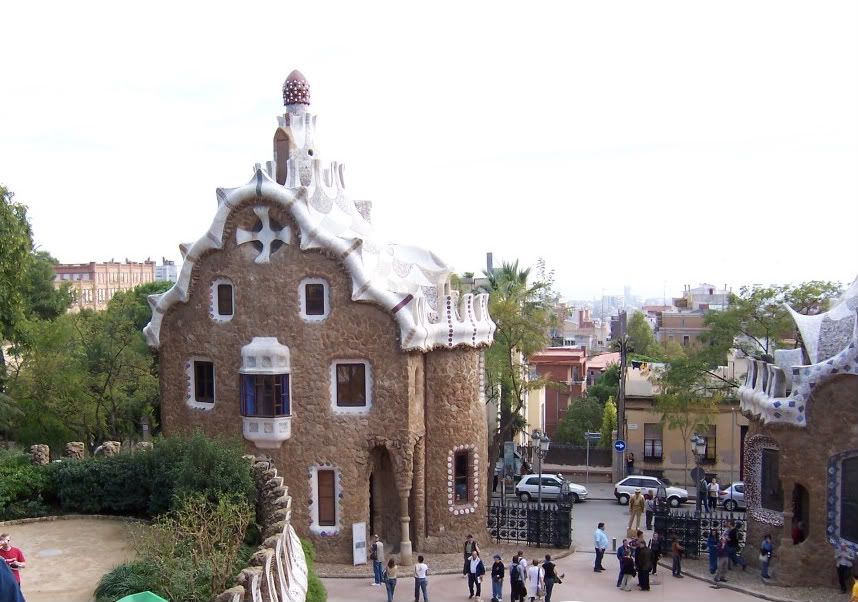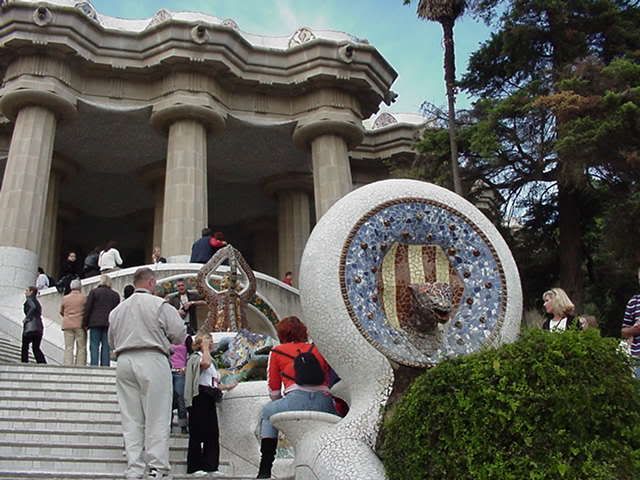 Park Guell also has a small house in the park which Antonio Gaudi lived in at one stage. The house has since been converted into a museum and contains interesting furniture also designed by Gaudi.
I wish now I had taken more pictures.  I hope you enjoyed my guided tour.