When I was a kid, my cousins and I used to spend a lot of time in the big room of our grandparent's basement. It was called the
rumpus room
and it was our youthful domain. I am not sure if that is a common term or if it was unique to our family but I spent many hours of fun in that room well into my teenage years. For the most part we roamed unsupervised but since it was only an earshot away from the adults busy visiting upstairs, a "grown up" would be sure to appear if there was an outburst of children's tears or the basement became suspiciously quiet.
I had forgotten the term "rumpus room" until recently when I toured one of our vacant projects to prepare a staging bid. The home was brand new and the main floor had a formal living room and a family room already but the owners were keen to have the basement staged as well.
Upon descending the stairs I was instantly reminded of the times I spent in my grandparent's basement. When I was designing the room I wanted it to have a modern yet comfortably playful feel. Incorporating bright pillows, a large comfy sectional and transitional occasional tables was key to creating my version of a modern rumpus room. Call it nostalgia but for once I won't be upset if the pillows end up all over the floor and there is popcorn in the couch!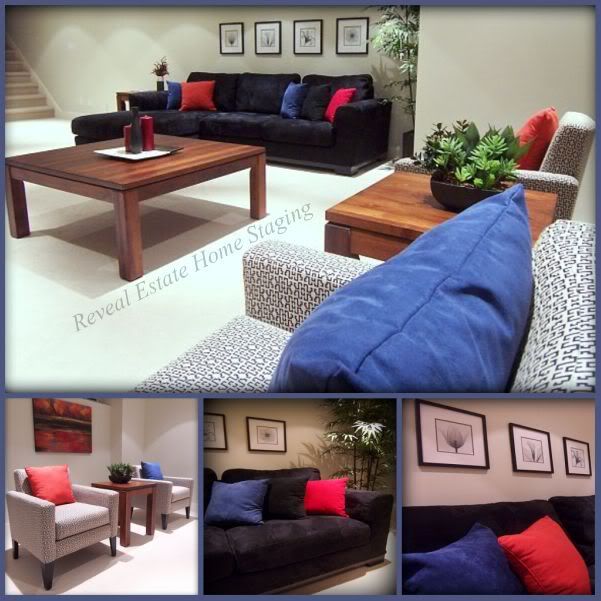 Reveal Estate
is a full service home staging company located in Vancouver, British Columbia