SEO Session III-  Are You Feeding Your Spiders?


In order to keep up with this series on SEO for your Active Rain blog, outside blog and websites please read SEO Session I and SEO Session II.

What do you need to know about Search Engines?  (BTW- The abbreviation of Search Engine is SE.)



Out of these three, the algorithms are changed most often and seem to be the point of much contention and speculation among webmasters and SEO folks.

You will learn a bit about each of these areas but the most important SEO action step is:

Get Links To Point To Your Websites and Blogs From Theirs!


If you have a short term memory, copy and paste these words, make them big and bold and tape them to your computer so this action is in the forefront of all your SEO work.

Now and in the future you will begin to learn how to diversify. In order to really make it online you are going to have to do a combination of organic traffic and paid traffic. What better time to bring this up than now, the day after the Active Rain launch of the amazing Listing Router.


DO NOT use link farms, exchange link sites or buy software that guarantees that you will get links to your site.
DO NOT use Search Engine submission forms ( there are exceptions).


You can take any blog or any website from scratch and with a combination of  Free and Paid links to your sites and blogs you can be indexed on Google within 2 to 4 days.

We will spending some time in the near future on getting the links you will need.

Spider Behavior- Search engine spiders or Bots as some people call them. Bots is short for Robots.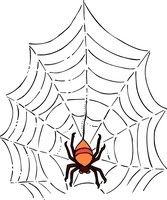 These spiders or bots crawl the Internet looking for 'food' to bring back to the people who put in a search request in the search box of the search engines.
But how do they find the sites that they want to bring back? They find them through links from one page to another all over the Internet.
Imagine a spider crawling along a giant web, always moving from one string of that web to another, all connected. If he meets a dead end, that is to say, a site that has no link onward, it will turn around and head off of that page looking for the next link to follow.

How often do the spiders crawl?

Once you are indexed it will depend on how often you are putting up good fresh content and how many sites are linking to yours.
Before you are indexed you will need to get sites to link to you that are putting on good fresh content on their sites.

So what happens is the spider sees a page and crawls the page. If  that page has links going out of it to other sites, the spider will follow that link to the page on the next site and this goes on and on. The spider than will come back to the same pages that it crawled as long as their fresh content being put on that page.

A very important thing to remember is that the spider crawls pages not sites. So the key to getting the spider to crawl your pages on your site or blog is by getting links to all the pages on your blog or site that you want to have indexed.

If you have 30 pages on your website but links only coming in to your home page it is highly likely that is where the bot or spider will stop. The food is just not there for the spider to eat!

This part is already done for you in a lot of ways if you are really using your blog on Active Rain. Active Rain creates deep links, lots of spider food. But you must learn to link internally within your own blog on Active Rain. Read my post about internal linking. This is where you are linking from one post to other posts within your blog. Here is another post about linking that I wrote that is useful for your linking strategies.

If you have a new website or a new outside blog and want to get indexed quickly here are a few things that you can do right away to get you indexed:
 

Active Rain-

 Blog with highly searched keywords
        You can use  article submitting software.  This software automates the process of submitting your articles to hundreds of directories with just a click.


Yahoo Directory

at

Dir.Yahoo.com-

 You can pay $299 per year to Yahoo to be placed in their directory. The benefits are worth the cost.
            They will review your site within 1 week.
            They will guarantee that your site will get indexed in all the search engines. Your site rankings will get a boost and your site will be in the Yahoo search index.


Directory Submitter-

There are thousands of free website directories and you can find software that will do that fast for you. The more directories you submit to, the more one way links you will get that will be pointing to your site, which will cause you to rank higher. Remember, this can not be said enough, it is all about the links you get!

Your homework for this week is:  

Perform weekly searches across all 3 of the major Search Engines. Learn about your competition.

Study your keywords 1 hour monthly. Do you keyword research and do it monthly. People change what they are searching for and you need to stay on top of it.

Do not search with the keywords that you think a consumer is using, you need to find out the words they are using and then have those words become your new keywords.

See you next week! Since we are going to be at NAR this week - or SEO Sessions will resume the week after! Have fun and we look forward to meeting you all at NAR!  Keep in touch, we will go over some cool ways for you to discover your back links next time!




Katerina Gasset, CIPS, Realtor ®, Business and Life Coach, Speaker and Author. Reach Katerina at: 561-753-0135

Disclaimer:The information provided herein is supplied by several sources and is subject to change without notice. Wellington Homes Blog does not guarantee or is any way responsible for its accuracy, and provides said information without warranties of any kind, either express or implied. Entries on Wellington Homes Blog represent the opinions and ideas of the author(s). Wellington Homes Blog does not express the views of International Properties and Investments, Inc or those of the broker.

Copyright © 2008 By Katerina Gasset, All Rights Reserved.*SEO Session III-Are You Feeding Your Spiders?* Contact Katerina Gasset for Customized Business and Personal Coaching