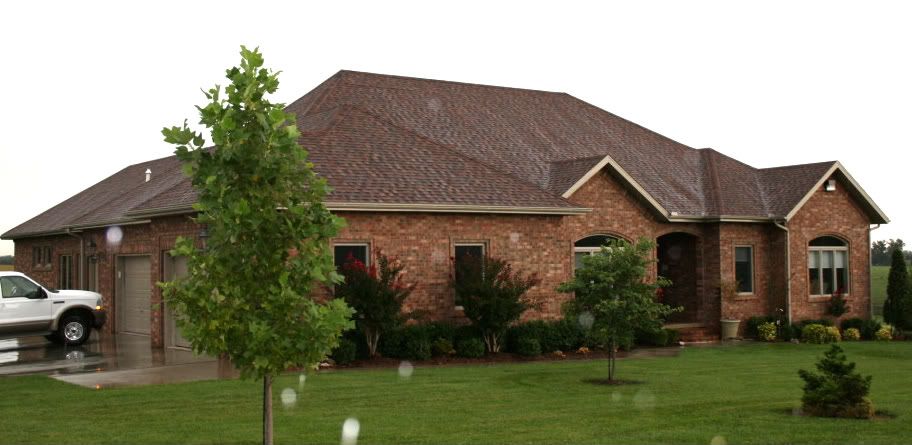 Hate to admit that Hubby was RIGHT!
Every-time I take a listing I get teased about something from the home-boy. He's my first husband so he thinks he knows me. We traded rings almost 30 years ago and haven't lost them or each other yet.
Usually I am 'instructed' to NOT fall in love with the property and NOT to be planning to sell our home to purchase the new home I am representing.
Here we go again. This home was built with me in mind! I have seen a few (OK several) homes in our lovely part of the state that I like and 'CAN SEE' as a possible Dream Home. This one is batting a thousand, rolling a strike, throwing a TD. (I have to put in some sports terms so you guys will come out and take a look--- bring your check book-- you will want to have this Under Contract and closed for the Holidays)
Just shy of 3,000 sq feet of living space on 12.5 acres (m/l). West of Cassville, MO on St HWY 76, less than 10 minutes to the private airport. Exeter, MO Schools. You won't believe how low the taxes are or the utility bills either.
The home sits back off the road and has a private paved driveway. The landscaping is very nice, the yard and views from the back are wonderful. There is a small barn that can used for additional toys or converted for the hoofed lawn ornaments (horses).
The large 3 vehicle garage has one extended bay that will house a boat! My favorite add on is the stack-able washer/dryer in the garage utility closet- All the farm/sports/hunting/etc... gear doesn't even have to make it into the house!
I am going to take a break from this write up to drool over the inside photos. I will share a few of the favorite rooms in Part II of this post. To schedule a time to view this lovely home in person, please give me a call, I look forward to seeing who is going to live in my Latest Favorite Abode.
be good - Cheryl www.OzarkCastle.com/822217