Today,
Teresa Bell
, a Nutrition Program Associate with the University of Missouri Extension, brought
FOOD POWER
to
Ezard Elementary
in Conway Missouri.

FOOD POWER is a elementary grade level program designed to teach students the importance of healthy eating and physical activity.

Using an interactive exhibit, the students used Pizza to learn how food comes from a Missouri farm, into their body, to ultimately give them the energy to grow and play.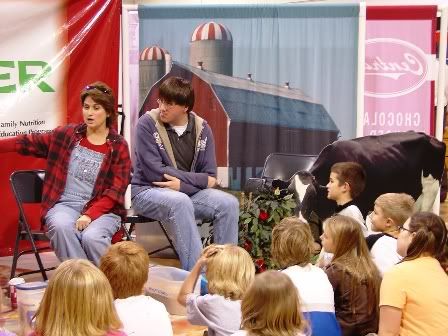 Farmer Tammy started the groups on their 45 minute journey talking about the "parts" of a pizza.






What is the base?
Dough - and what is that made of? Flour, which comes from Missouri wheat.
What's next?
Sauce, made from Missouri grown tomatoes.
What must go on our pizza next?
Of course, cheese, made from the milk of Missouri dairy cows.
Toppings?
Ground meat from Missouri beef; sausage from Missouri pigs.
The groups continued on to talk about how milk and cheese start with the cow and end up in our tummy's.
Next, on to
hand washing
(my favorite station!) The kids talked about invisible germs and used a blue light to see "their germs."
On through the mouth, stomach and small intestine.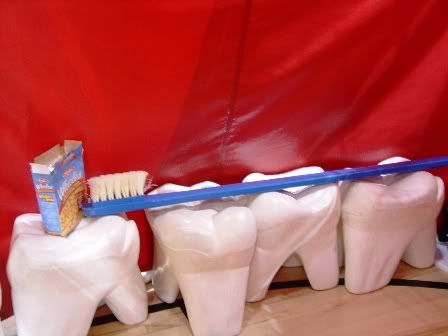 Before finishing their journey, the students talked about the importance of exercise and healthy bones.
The day was deemed a success, with over 400 students learning and experiencing FOOD POWER. We decided the only thing that could have made it better: samples of  yummy Missouri pizza!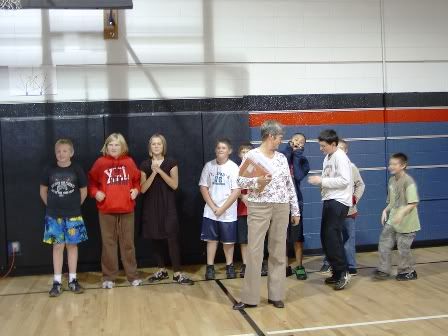 ** Food Power is a program offered by University of Missouri Extension in cooperation with the Department of Nutritional Sciences, College of Human Environmental Sciences. It adds unique activity-based experiences to the University of Missouri Family Nutrition Education Programs funded in part by USDA's SNAP.