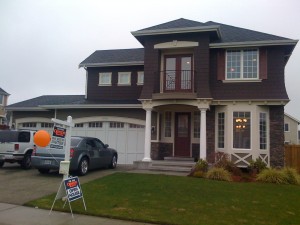 Today I attended a Progressive Brokers Open in the South Hill neighborhood of Sunrise. These are not my usual stomping grounds, but since the Brokers Open was put on by my Real Estate BFF Craig, off I went!
A Brokers Open is an Open House for Real Estate Agents. They are usually held during the week, often on Tuesdays. Craig was having a "Progressive Brokers Open" which means 3 Agents in the same neighborhood with homes to sell did theirs at the same time to draw agents.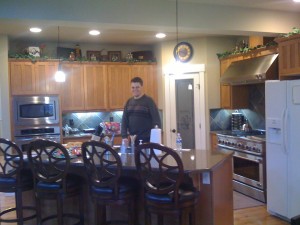 Craig served sandwiches, someone else Fried Chicken, and the last house had delicious desserts. Agent attendance is greatly influenced by the presence of free food!
If you are selling your home, a Broker's Open is a fantastic way to get exposure for that house. I have often attended brokers opens that I didn't have buyers for, only to find myself in a conversation with an agent a few days later who asked me, "Have you seen a house that..." and I can suggest the house from the Broker's Open.
By the way, if you want to buy this house, I'm sure Craig would love to sell it you. You can check it out here.