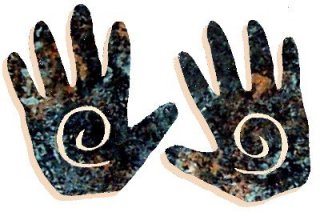 A number of years ago, a search for healing strategies would have been the furthest thing from my mind. I was very fit, rarely became ill, and could leap 7 steps easily in a single bound. My life was busy, raising very active kids, while managing a real estate career.

In the early 1990s, my health began to spiral downward, with Chronic Fatigue, and Fibromyalgia being the most devastating to cope with. It wasn't only physically difficult - my ill health had devastating financial consequences as well.

The crucial moment, when ill health, finances, and a poor quality of life, all met together, and created a perfect storm, came in April of 1997. It was then, I made a conscious decision, I knew, would require a very real plan, and some hard work to achieve. But, knowing that I had made the decision, also gave me some form of minute energy to work with.

I began to create ideas on how to revitalize my once thriving career. I had difficult days with pain in the early months, but managed to work my way through it. And interestingly, the movement provided by the work environment, miraculously worked better than being in bed.

The next step I embarked upon, was to try to restore some health. I did this by dramatically changing my diet - making conscious decisions about food, which would benefit me, rather than further deplete me. Immediately leaving my refrigerator - was soda pop. I purchased a juicer instead.

I am blessed with a really superb Farmer's Market that congregates each Saturday Morning in the parking lot of a local shopping center. I buy nearly all of my fresh vegetables, fruits, breads, eggs, cheese, and olive oil, from the market.

It would be a number of months longer, before I began to pursue a meaningful exercise program. In those early days, I was feeling accomplishment by just making it to work each day.

What I have learned from my journey back to wellness is that it is a process. It is best to not dwell on the goal, but to embrace the journey. There can be so much learning and growth that comes from the process.

On one really overcast day during this process, a company I worked at, gifted me, and several other women employees with a day, which has considerably changed my life.

I awoke, that morning with a persistent and difficult headache. My body was in pain.

On that day, we were to board a bus at the company, and be taken to a surprise destination, for a day of fun. I was fighting to get myself together to make this trip. And that morning, I wasn't feeling very enthusiastic because of my pain. But, I managed to make my way to bus, and board with the rest of the group. Within a couple of hours, we arrived at a wonderful place called The Claremont in Berkeley, California.

Linda Prout, the Claremont's fitness guru, was the facilitator for the day.

No sooner had we arrived at the Claremont, when Linda had us to place our chairs in a large circle.

Linda explained that many of us hold on to more tension than we realize, and that there was a technique for releasing that tension from our bodies.

She prompted us to put feet on the floor, hands palm up in our laps, while instructing us to close our eyes.

The next step had us rotating our shoulders in an upward and over motion. Linda explained that we were a nation of shallow breathers. She prompted - "breath deeply in - then deeply out."

It was at this point that she walked over to me, and reached in her pocket and pulled out a little gauze pad, which had a few drops of Peppermint oil on it. She gently waved this in front of my face, and shortly thereafter, I noticed that my headache was beginning to disappear.

With our eyes still closed, she continued to prompt, "Starting at the top of your head - If it is tight - then loosen."

Continuing, "If your forehead is tight - then loosen. If your eyes are tight - then loosen."

This same prompt was continued on down the body - the jaw, neck, shoulders, arms, chest, legs, knees, feet, etc.

What I learned so quickly from that exercise, was that I had no idea how much tension and pain, I had been holding onto, which could be surrendered or consciously released or dismissed.

After lunch that day, Linda went on to discuss diet. And it has been the building upon what I learned that day, which I feel has contributed greatly to my restoration of health.

There are several truths out there, which I've made my own, which have served me well. . .If I can't gather it, fish it, or hunt it - then I don't eat it. There are exceptions to this of course, and I'm not without opening an occasional can of something to eat. But, I have significantly reduced the amount of processed foods that I consume.

At some point I realized all the cans in my recycle bin were from one kind of soda pop, or another. The labels on those cans, clearly demonstrated, there wasn't a thing in those cans which were benefiting my body. And there were a number of ingredients that were physically harming me. Eating fresh is vitally important.

From my own fitness journey I have come to understand, that it isn't really wise to pop large mega amounts of vitamins, minerals, wonder elixirs, that are marketed as being some miraculous cure for this or for that. After all, our bodies are often quite challenged from the chemicals, which were contained in the environment. LESS is far more, when it comes to vitamin supplements.

Personally, the only supplement I take, is the recommended dose of Calcium, which my doctor recommends. All other vitamins and minerals come from that trusted juicer on my counter top, and ALL those fruits and vegetables that I continue to bring home from the market place each week. I know what is in the produce, and the quality it bears. This isn't always true, when we purchase various pills and tablets, from wherever.

I joined a local health center, and began swimming laps, and spend time "marinating" in the Jacuzzi. I am currently swimming approximately 2 miles, four to five times a week.

A few weeks back, I was swimming back and forth in that pool one night. It had turned a bit colder here in Sacramento, so the pool looked something out of Dante's Inferno, or maybe a witch-and wizard's convention in Yellowstone Park. The temperature of the air was much cooler; than the 82° warmth, of the pool. And, this was generating mists swirling up about thirty feet. The only illumination came from below, from the underwater lights of the pools, and through the mists, it looked something like hell. The swimmers struggled back and forth - often two in each lane, of the lap pool. They were barely visible and gave me the impression of tortured souls in purgatory. Flitting about from one group of tortured souls to another in their section of the pool.

And there I was with them - but with one very defining realization. I was not in pain, and as I looked downward in the pool, as I stroked through the water, the illumination of the lights, made me realize I was beginning to see a very bright and real light at the end of a tunnel. And, that is what a journey to wellness is all about!