Steve Wynn's new addition to the Las Vegas skyline opens in just a few weeks. Encore and it's newly hired staff reported to be totaling 5300, are preparing for the December 22 opening. Steve's latest top of the building commercial is also out, with his flair for simple yet suspenseful with a touch of humor at the end.
As you can see, Steve has a talent for creating a spectacle. His latest resort will offer up some more of his unique magic. One will be his Italian Restaurant 'Sinatra'. Being a friend of the family since his days as owner of downtown's Golden Nugget and convincing Frank to headline there, he was able to create this new venue as the only one granted permission of the well guarded name. It will feature Frank's lone Academy Award from 1953 in 'From Here to Eternity', as well as his Grammy Awards, and other Sinatra family memorabilia.

Another restaurant will be aptly named 'Switch'. Your entire environment will transform while you dine. Walls and ceilings will morph, and even the staff will be changing their attire, making for a one of a kind Wynn experience.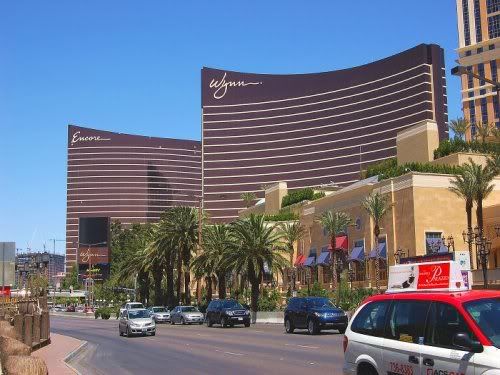 Over the years, Steve Wynn's vision had been a major factor in changing the face of Las Vegas, and for keeping it alive. Once only a town with it's focus on gambling, it's near monopoly was threatened as gaming arrived in Atlantic City. A gaming center there, and in the heart of the largest grouping of the US population, had many predicting a slow death of Las Vegas. After all, who would make the long trek out to the desert when casinos were offered in their back yard. With today's widespread gaming, that threat would have grown exponentially if Las Vegas hadn't reinvented itself.

Steve fought back against the negativity with creativity, with the Mirage and the new mega-resort concept of Las Vegas. Yes he even went against the grain of the industry professionals saying that it wouldn't work in a gambling town. He capitalised on the desert climate to create a tropical pool paradise, and a must see attraction with an erupting volcano. Production shows like Siegfried & Roy and creating headline entertainers like impressionist Danny Gans, who will soon be rejoining him at Encore.

He combined this with comfort and luxury even in the hotel rooms, where once 'motel quality' was once the norm. Dining, shopping, nightlife, and so many things to see and do really became the 'Vegas Experience' as it's known today. All bucking the standard thought of the day of creating an environment for spending less time in the rooms or elsewhere, and focusing on maximizing customers spending their time on the casino floor.

You can see Steve's style in the several properties he has created over the years, and the well known attractions that reflect the face of Las Vegas. Treasure Island and it's nightly pirate ship battles. The Bellagio and it's world famous dancing fountains. Of course he also indirectly created much more, inspiring his detractors to follow his lead. That became obvious with the Las Vegas Strip building boom of the 1990's. That era brought Excalibur, MGM Grand, Luxor, Stratosphere, Monte Carlo, New York New York, Mandalay Bay, Paris, Venetian, and Aladdin / Planet Hollywood.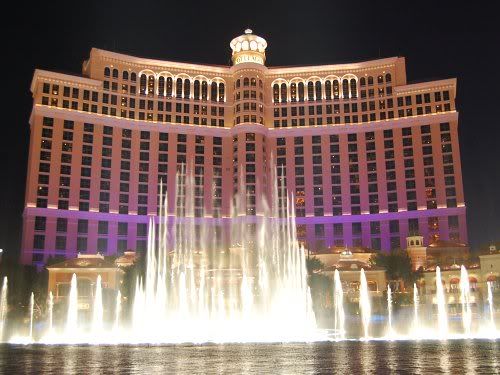 All of this drove development and jobs throughout the Las Vegas Valley, with the population estimated to have grown roughly 2½ times since the late 1989 opening of the Mirage. Other industries began relocating here for the tax and business friendly enviornment with pleasant weather and abundant entertainment. This helping to diversify the local economy to where hospitality is estimated to be only 22% of the workforce. Master Planned communities such as Whitney Ranch, Green Valley Ranch, The Lakes, Desert Shores and many more began springing up in the suburbs. These also began the amazing offerings of parks and recreation, and community events and carnivals offering even more for valley residents.

It even appears Steve's love of art and culture has also rubbed off on the valley. His Cirque experiment began with Mystere at TI and has grown many more productions since. Wynn's personal art collection has been on display at his properties, and the Bellagio gallery lives on. Not only have these things sprouted an artistic community of talented performers, artists and designers, it's led to a greater interest and development in Las Vegas arts and culture.

Museums, such as the local history preservation offered by the Clark County Museum, to the $250 million state of the art Springs Preserve and soon to be the location of a brand new Nevada State Museum, have been on the grow. The Smith Center for the Performing Arts is currently slated to break ground in Symphony Park within downtown's Union Park during 2009, becoming the new home for the Nevada Ballet Theater and Las Vegas Philharmonic, as well as local and world touring music, theater, and dance productions. The Las Vegas Museum of Art is said to be organising it's efforts to build a new larger facility, and other galleries and museums have sprouted up, such as the Southern Nevada Museum of Fine Art, and of course the Arts District in downtown Las Vegas with it's First Fridays events, just to name a few.

Yes, so much has changed in Las Vegas since the opening of the Mirage. Long gone is the dusty desert town that had nothing but casinos and gaming to offer. For those that still think that Las Vegas hasn't evolved into something so much more, you're sadly mistaken.

I mention this evolution of Las Vegas from Wynn's inspiration for another reason, though. It's an ironic twist of fate. Steve Wynn's Mirage opened in November of 1989, leading into the recession of 1990 - 1991. In spite of it, that led the way to a building and population boom that created so many changes to the Las Vegas Valley. It was even said back at that time that Las Vegas was overbuilt and couldn't survive, but instead, it prospered and grew.

Now once again in an economic downturn Steve is set to open Encore, now in the midst of the largest building boom Las Vegas has ever seen. This led off by the opening of the first new Strip property in 5 years, his Wynn Las Vegas in 2005. Palazzo has opened, as has Eastside Cannery and Aliante Station off Strip. Later this year the $1 billion M Resort opens in Henderson, followed by Fontainebleau, Cosmopolitan, and the massive MGM City Center along with tower additions at Caesars Palace and downtown's Golden Nugget, all scheduled through the end of 2009.

Steve Wynn, and Las Vegas, have weathered some storms before...and come out bigger and better when they've subsided. Amazing what some vision and creativity can do, working toward the changes tomorrow can bring, instead of dwelling on the negativity of the moment. I wish Steve much continued success and look forward to experiencing his latest creation, and the future it will help to create. Directly or indirectly and for years to come, residents and visitors alike will feel the touch of Steve Wynn's Las Vegas legacy.
If you are interested in relocating to Las Vegas or would like information on Las Vegas real estate, please email me, Roberta LaRocca, at roberta@search4lasvegashomes.com, or call me at 702-354-8988. I look forward to hearing from you!