So I wouldn't be able to get away with this blog unless you had read all of my other blogs that have scared off some potential buyers from buying. So if you want, I'll wait here until you read the others and come back…(
blog
)

…Ok. So here is a tidbit that a Realtor might tell you eventually, but you won't believe them. You will try to buck the trend and prove them wrong.

Your dream home is just 10-15% HIGHER than your dream price.
Lets run the numbers. This happens more often with 1st time home buyers. In the DC area this can be a $500,000 home. What happens is the prospective buyers save up and they are ready to buy a home, and they feel in their gut that their max price is, lets say $550,000. There really is never any pure logic to where the number came from, it just tends to "feel right" for the buyer.
I think I know where the number comes from! It is oftentimes based on the rent that they are currently paying. They figure it would be logical to spend 15-20% more and therefore get the home that feels right. Problem is homes are still expensive (that was not a prediction of market direction since Realtors can't pick the direction of the market. See blog). So the problem occurs when they feel like a 20% increase should do it, but they leave out of the calculations that they aren't looking for a home similar to their current home. Instead they are looking for something 10% larger or 25% closer. The net result is ANOTHER 20% higher in sales price.

So you take your monthly rent and increase it by 20% and you are disappointed that the sucky Realtor can't find you anything in this price range. You blame them because your gut tells you there should be something in this fictitious price range. You see the "perfect house" at the right price, but it is practically ON a 4 lane highway. Or you hear yourself constantly saying "just put this house in XYZ and we'd buy it." NO! It doesn't work that way. If that house was in XYZ it would be $50,000 higher!
This blog's suggestions to cut to the finish line and buy higher only works for people that aren't at their MAX. If you are at your MAX… don't buy. Yeah, don't buy. I don't like it when clients stretch to their last dollar. So for those, I'm sorry, yes your dream home is in the next search bracket, but I don't recommend fancy risky loans to get that house. Just rent (s
ee Don't Buy Blog).
But for the rest of you that are qualified "up to" $600k, but "feel" like $500k should get you something, and you aren't finding anything that works, it won't until you look up! Ok, I might be exaggerating to make a point, and some fool will comment on my flawed reasoning, but
all I am suggesting is that you take a peak.
Just take a peak at the next bracket up. There is nothing more perfect when I hear a client say "this is overkill", "this is too big" or "we don't need this" and those phrases DO come out. But oftentimes I hear "Oh wow, I see what that extra $50k gives me."
And the following phrase I have said a 1,000 times and finally it has made it's home in this blog (hopefully never to be repeated, I'll just send you the blog, so if you got this link, maybe this is for you....).

YOU ARE ONLY BORROWING A HOUSE UNTIL YOU SELL IT!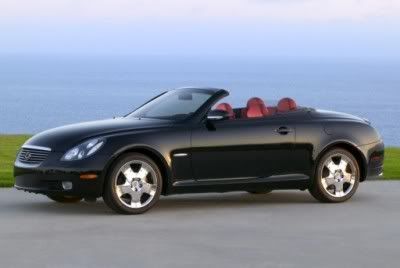 If you were able to borrow a Toyota or a Lexus, and you knew that you would be able to return it for the same value, which would you borrow? Many would say the Lexus.
With homes, the risk when you increase your price target is minimal. If you are considering a decent $500k place, and are scared to stretch to a $550k awesome house, think about it this way.
If the market drops 10%, that $500k place will drop 10% or $50k to $450k.
If the market drops 10%, that $550k place will drop 10% or $55k to $495k.
The difference in the drop is what matters. $55k vs $50k is only $5,000.


If you buy the higher priced home and prices drop 10%, your INCREMENTAL risk is only $5k. So why not cut to the chase and take a peak in the higher bracket and enjoy life. The risk isn't there as long as you can afford it. Again this isn't for people stretching and when I say "afford it," everyone thinks, they are poor. I'm talking about if the bank says you can afford 20% higher than your target, save yourself the headache and take a peak 5% or 10% higher.
You'll oftentimes see that all those "finding the perfect home" concerns are suddenly gone and you can start enjoying your new place.
Frank Borges LL0SA- Virginia Broker/ Owner FranklyRealty.com
Blog.FranklyRealty.com Featured in BusinessWeek, CNBC, WSJ etc.

Please vote on this if you liked it. Also tell me about typos, I don't like looking dumb.