Ever have one of those mornings (especially after a party or extremely hectic week) where all you wanted to do was crawl back into bed and sleep some more? This morning I woke up to a grey, drizzly and cold day; my mood was identical! Looking around, I saw more of the same...
On the tube, media mongrels were grousing about stuff that made my teeth grind---Illinois Governor trying to sell Obama's seat? PLEEEEASE! I don't get it...why do these young(er) good looking, politically correct men with golden lives (and wives) go on the deep end and do such stupid self-destructive things?
They must be thinking they're God and nothing will touch them---are they so vain to assume they are above the moral and right compass for the rest of us? Like I said, I don't get it.
And then there's the headline "Joe the Plumber is Angry with McCain---I wanted to get off the bus, he says." WHAT? Don't we all have better things to do then listen to Joe the Plumber???
I apologize if I seem jaded, but for once, I would love to turn on TV, or the news blog and see a news-worthy article or story that will make my heart sing, and be glad to be alive! Don't you agree?
So disgusted with this, I decided to start my day by affirmatively speaking a new reality:
TODAY, I will not be locked into a purposeless routine. I will open up and branch out! I will begin to recognize and appreciate the function that I am and the purpose that I serve. I will continue to identify myself with a greater purpose and leave behind being caught up in mindless (and meaningless) routines. Life is infinitely more than it seems. This is my affirmation for today.
TODAY, see if walking around in a galaxy instead of walking around your office in the same wornout shoes is possible! See what you've been missing. See what you've been over-looking. See that a purposeless routine is a small concern for a vast creature like yourself who can dream up anything in any moment! Let the sense of being part of a galaxy come into being with you today!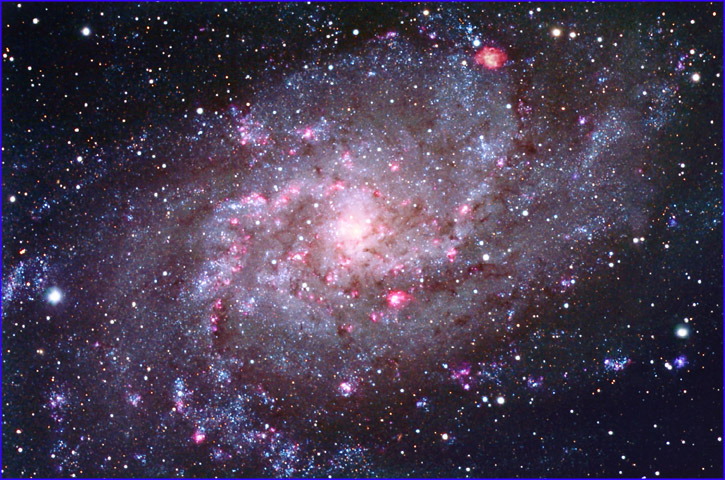 (Acknowledgements: Toni Stone for her teaching me about affirmations; Astro Images by Jason Ware)