The 2008 National Association of Realtors Profile showed an overwhelming majority (87%) of recent home buyers in the US say they used the internet as an information resource during their home-buying process, and nearly one-third say they first learned about their newly purchased home from an online channel. When asked where they first learned about the home purchased, 34 percent of buyers said a real estate agent; 32 percent the Internet; 15 percent from yard signs; 7 percent from a friend, neighbor or relative; 7 percent home builders; 3 percent a print or newspaper ad; 2 percent directly from the seller; and 1 percent a home book or magazine.
87% percent of home buyers who used the Internet to search for a home purchased through a real estate agent, in contrast with 72 percent of non-Internet users who were more likely to purchase directly from a builder or from an owner they already knew in a private transaction. Of those those Internet home buyers 75% drove by/viewed a home, 57% walked through a home viewed online, and 23% found agent used to search/buy home.
So what are you waiting for? If you don't have a strong web presence you better get one :).
Now take into account most prospects are not searching for you by name but rather what they are looking for; "New homes in Bergen County", "Luxury Homes in Alpine NJ" So whether you are building a web presence by yourself or having a professional do one for you, the overwhelming statics say you better get involved. While that is great for people like me who make a living helping REALTORS on the Internet, I don't care who you work with, the point being make yourself be noticed.
Staying on top of the market today means being the local expert in your area. So what's next? Well if you don't have a web presence get one. If you do have one, work on it, or get help from someone who knows how. What's important in today's web presence strategy is simple: Effective Market Penetration, Lead Generation, Lead Management and Productivity.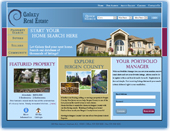 With the Agent Central Max series, both Office and Agents can effectively deploy a website, manage lead generation, and control all of their website back office functions. All for a price that will fit your budget. Real Pages, not server generated ones, Max sites are 100% XHTML pages written to be search engine friendly.
Power your website with these features:
Lead Generation
The purpose of your website is to attract home buyers and sellers. Agent Central Max sites are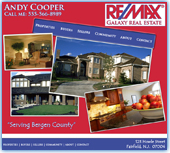 designed to attract buyers and sellers, motivate them to interact with your website and thus generate a lead. But a lead is not where we stop. Once your website generates a lead, your back office then collects, tracks and distributes leads through our Lead Management System.
Management
No website is complete without the ability to control the content of your website. Agent Central Max handles this through our Content and Roster Management Systems. You have control to edit your own content and maintain your own office roster. Of course you may elect to have us handle this if you wish as well.
Branding
For the majority of Internet users the appearance of a website is very important. Visual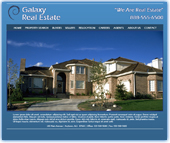 perception often defines credibility. But having a good looking website is not enough if people cannot find it or use it properly. Each Agent Central Max site is custom designed to help you advance your branding strategy online, while focusing on the needs of real estate buyers and sellers. We focus on the tasks most buyers and sellers want to accomplish when visiting your website. With this approach, you'll get more pre-qualified leads.
Agent Central Max is a complete solution
Advanced Search Technology
Lead Generation
Unlimited Agent Profiles
Advanced IDX Search Solutions
Auto Responders
Cell Phone Alerts On Leads
Support for Virtual Tours
Complete Listing Maintenance
Contact Management
Content Management
Listing Syndication
Portfolio Manager – Capture prospects, generate automatic listing alerts, saved searches and favorite listings folders.
Branded Email
Calendaring
News
Custom Designed To Your Specifications
All Real And Search Engine Friendly Pages

Contact today at sales@readvantage.com or call us at 877-791-4825
(Source for statistics National Association of Realtors(r))