WHAT CASTELLUM REALTY OFFERS

Are you in the market for finding a home in Lancaster, Pennsylvania? Let us help make that transition as smooth as possible.

Harley Davidson friendly realtors!
WHY USE A PROFESSIONAL REALTOR

For financial investments like a 401-K, Roth, IRA, etc., most people use reputable financial advisors since they are aware of the risks of doing it themselves or having it done by a family member or friend who claims to have the knowledge and skills. For that same reason, you should use a professional realtor with extenSive training and experience to handle the largest financial transactions that most people will ever make -- the sale of your real estate property. All Castellum Realty, LLC realtors work full time and have recently completed all the education requirements to be a real estate broker. All agents are also Seniors Real Estate Specialists (SRES), a designation that prepares realtors to handle the unique needs of Senior Citizens. This is not common in the world of realtors and thus simply shows our commitment to excellence. Castellum Realty LLC Realtors are also E-Pro Certified which makes them knowledgeable with Real Estate 2.0 practices online which will give our clients much greater exposure on the internet. Our Marketing plan, changes month to month to ensure our customers can take advantage of all the latest technology. With the availability of the internet and digital technologies, the work of the realtor has changed a lot. Most buyers and sellers today know where to find real estate information and choose their realtor accordingly. It is up to our agents to provide excellence in this area which ultimately will make our clients buying and selling decisions easier.
THE TASK OF THE REALTOR
The task of the realtor as we see it is to act as the advisor who helps with the preparation of a home for the sale (repairs, clean up, staging, etc., and who advises on the listing price strategy which is then integrated into the marketing plan to sell your home. All th ree activities are equally important to the success of the transaction. The realtor gives regular feedback on showing results and then recommends a course of action. When purchasing a property, the advise a realtor gives will essentially help a buyer purchase a property that covers his/her immediate needs and offers the long term potential to cover most of the wants of the buyer within his financial reach. We understand that choosing a home involves a lot more than the actual house layout and appearance. These secondary factors will have a large impact on the long-term success of the purchase. For this reason, an in-depth fact finding process should precede any attempts to select houses. This process includes advice on which mortgage companies to choose for the most likely financing scneario. Clients should be pre-qualified before the buying process begins.

HOW WE WORK WITH OUR CLIENTS

We will work in an environment of total honesty in order to avoid false expectations for either buyer or seller. This encompasses the use of a comparable Market Analysis for each transaction in order to use actual up-to-date market numbers and not necessarily the numbers a buyer or seller wants to see. Through the use of the Comparative Marketing Analysis (CMA), we can advise sellers the best possible list price to sell a house quickly in order to avoid a long, drawn-out process of unsuccessful showings, price reductions and frustrations. Buyers will be advised what the offering price should be irrelevant of the asking price which is often not based on the actual market, but on sellers' dreams. We will not use in-house services for mortgages or settlements to avoid any conflicts of interest. This gives us the ability to recommend companies that offer the best possible rates in our area. Castellum Realty, LLC realtors work closely together to give our customers the benefit of our combined professional business knowledge and experience.
THE PURCHASING PROCESS

When a buyer has been identified by a cooperating realtor, or us, we will take the following steps:
We will ensure a buyer is qualified to get financing or has the funds to purchase the house.

We will together with the seller, ensure the offer is sincere and that all critical elements in the "Agreement of Sale" are reasonable and acceptable. We will point out any issues, like contingencies, that might impact the positive outcome.

We will represent our clients in all negotiations or matters related to the sale.

We will help our clients get the optimum transaction.

We will help our clients coordinate all inspections and administrative activities to stay within the agreed time fram outlined in the agreement of sale.

We will, whether we represent the buyer or seller, work cooperatively with the other agents during the inspection process to help find contractors to ensure repairs and fixed quickly and economically.

We will be with our clients at the settlement table and will make sure everything is executed as agreed upon.

We will be available for our clients during the selling or buying process.

We will keep in regular contact with our clients during the entire purchasing process and beyond.

We will be there to offer help when an issue would surface that needs immediately attention to ensure the problem gets resolved quickly and correctly. You can count on us for this help. Do not hesitate to ask us!
WHAT WE OFFER

Negotiable and competitve commision scehedules.

Market information to support your home buying or listing price decisions.

Home improvement ideas to increase sale value.

Extensive interview of needs and wants before house hunting.

Home improvement ideas to increase sale value.

Solutions for temporary housing, storage and moving.

Help finding financial, tax or legal advisors.

( Pre Paid Legal )



Assistance in securing reliable subcontractors (

( Mr.Handyman )



Assistance in securing home warranties

( First American )



MARKETING SUPPORT

Effective and frequent print advertising in local newspapers and real estate magazines.

Extensive use of internet marketing tools, 360 degree virtual tours and several public web sites.

If warranted, advertising in upscale markets to attract a broader target group.
Extending our reach to Social media Networks like Active Rain to attain world-wide market share.
Use of professional marketing agencies to optimize the message.

Our Advertisers
TOP 10 REASONS TO USE CASTELLUM REALTY LLC
10. Castellum Realty, LLC.is knowledgeable about Lancaster county. Our company's Realtors have lived here a combined total of 89 years!
9. We work with many top companies in the area to ensure you get top quality treatment.
8. Nathan specializes in many different kinds of financing programs with many different lenders.
7. Everard has a lot of experience in negotiations and will help you find the best deal for your needs. We go the extra mile to help you in every phase of buying or selling.
6. We pride ourselves in our ability to provide you with top notch tradesmen if you should need additional services.
5. We try to make each and every client feel as though they were our only client.
4. We offer testimonials from previous clients as proof of our superior service.
3. We try to utilize superior lenders and title companies to not only give you the best service, but at the best price!
2. We try to think outside the box to meet your requirements and wishes.
.... and the #1 reason to work with Castellum Realty, LLC. is:
we enjoy what we are doing in Real Estate and it shows!!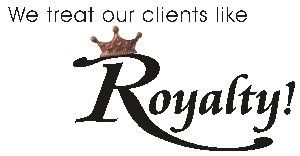 __________________________________________

Based in Lancaster, PA. Selling Worldwide! - Contact Us Toll Free: (866)980-8700
( Active Castellum Castellum Realty llc - Lancaster PA Real Estate - Hershey PA Real Estate )
Let us help you buy or sell your homes for sale in Lancaster County, PA
YOUR PREFERRED LIFESTYLE ADVISORS
Content & All photography is VkDesigns LLC - Castellum Realty LLC. 2005-2009