PLEASE, Don't be a lurker! What is a lurker you ask? Let me explain...
A Lurker, in internet culture, is someone who reads blogs posts, messages boards, etc... but hardly, if at all, comments or participates.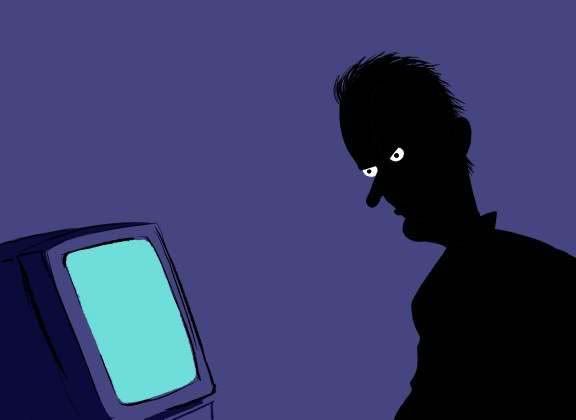 Okay, I am not saying I have never lurked before, but I have since changed my ways. It is understandable if you are new to blogging to browse and get a feel for what is acceptable in certain discourse communities. But, the faster you jump in with both feet, the quicker you will overcome that fear of the first comment, and you will be blabbing your two cents all over the internet.
Whether you agree or disagree with a post, a simple affirmation or objection is all you need to leave behind to let someone know you read their blog. And since you're already there you might as well leave something, right?
Here is my way of thinking. If someone took the time out of there busy, or not so busy, schedule to conjure up something for your reading pleasure, let them know how you fealt about reading it. I particularly have fun playing devil's advocate when bloggers choose a particular side, irregardless if I agree or disagree.
And we can all see what kind of traffic our blogs get, so we know your out there lurkers! And believe it or not, we are interested in what you are thinking. Bloggers are equally delighted of comments, irregardless if you accept or reject their position.
"It's okay to look, but it's even more okay to comment!"
Can I get some feedback on this one? I need to know how my fellow bloggers feel about this one!