While returning from my vacation, I took this photo.  The sun had just set, and twilight was just kicking in.
I noticed the moon and a bright star below it.  Oh, if only I had a better camera.  The big circle below the moon is a reflection of my camera agains the airplane window.
Sadly, the moon and star were much large and brighter than they appear in this photo.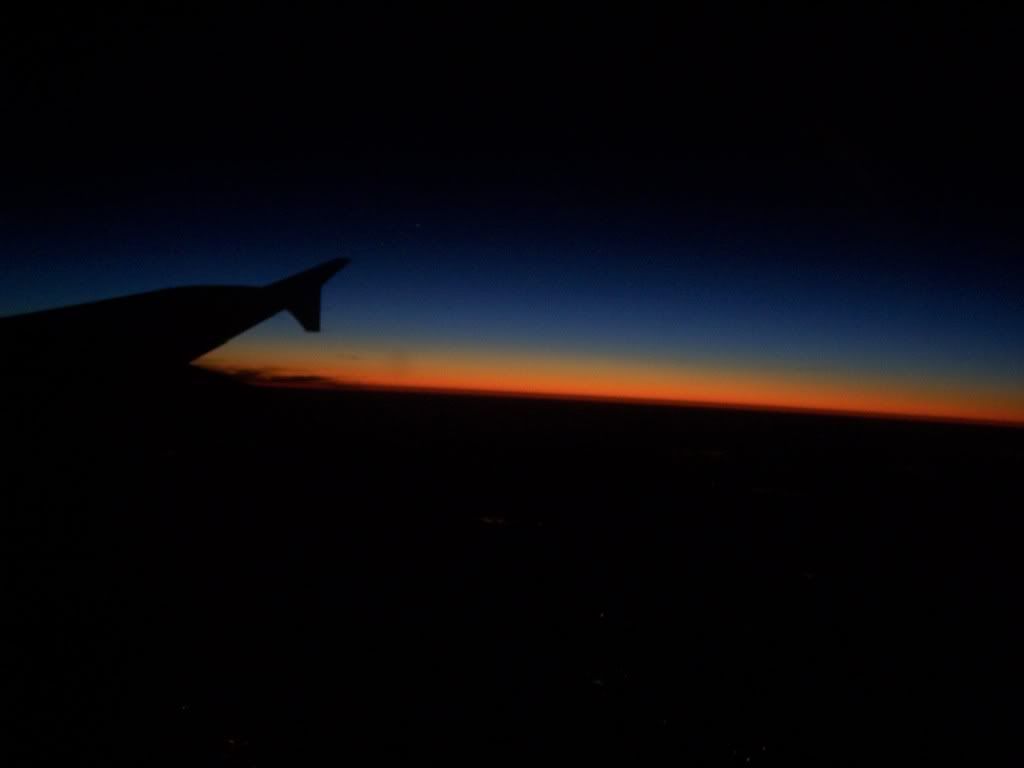 Hope you enjoy it anyway.
© Harold Place, 2009. All photographs and/or written content produced by Harold Place. All rights reserved and may not be reproduced or reprinted without express written permission of Harold Place.