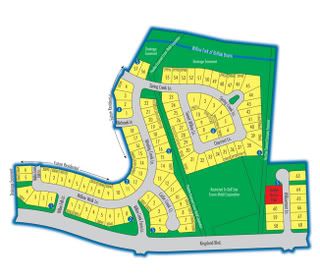 Twenty years ago, when I became a Katy Realtor, it was an entirely different world re Katy real estate. Now, Katy's new construction is pushing into outlying country towns forever changing the lifestyle of these small outposts. One such town is Brookshire, Waller County, just west of Katy on I-10. Brookshire is easy of Sealey.
Ryland Homes has opened their new Brookshire development Willow Creek Farms. The community, being developed in 55S' lots, is in close proximity to shopping, I-10 and has easy access to the Grand Parkway. Willow Creek Farms will feature over 600 homesites with walking trails, a full Olympic style pool, recreational center, splash pad and a park. The HOA dues will be $450 annually.
In addition to serene country living, one of the most important features of Willow Creek Farms is that the children residents will attend Katy Independent School District as reported by the developer Ryland Homes.
According to the city's website: The City of Brookshire, Texas was incorporated in 1946. Before that time, it had all of the characteristics of a very small town and farming community. Brookshire has a long history of farming and ranching.
Flat land, productive soil and good rainfall make the area ideal for crops that need a lot of water. Plentiful grass and open land are ideal for the cattle industry. Agriculture was the major reason for the existence of Brookshire. Agriculture storage silos still operate in Brookshire, but not at their peak as they did in past years.
Growth of the neighboring town, Katy, has positioned Brookshire for much more growth. The City of Brookshire is encouraging economic growth in a coordinated, enthusiastic and cooperative approach through civic and business leaders.
It is always best to purchase new construction with the help of a Realtor; it will not cost you anything and it will give you the protection of a professional to look out for your best interests. Do not buy directly from a builder!
To tour Willow Creek Farms take I-10 West past Hwy 99. Exit Pederson Road off I-10. Go left on Pederson. Community is off Pederson Road at 10023 Willowmoor Lane. Call me and we will tour together!

For more information about Katy area homes, you can search the entire Houston MLS from my blog: FuellingKaty.com. For questions or to tour any area homes, contact me directly at 713-818-2404. I have specialized in Katy real estate for over 19 years. Experience does count!