Now that the Home Inspection had been signed off on ....we decided it was possible to see if we could find a new home an an affordable range that our new circumstances dictated.
Since we had a closing date of January 15th we figured we had about a week to find something. If that didn't happen we were going to rent for a while. So armed with our pre-quals...we headed off into the world of foreclosures!
I can't even describe some of the properties we saw. Most were either so old or in such bad shape...they weren't worth fixing up. The others had been "rehabbed" and the work had to be undone before you could....move on!
We had been looking at smaller homes but a Foreclosure with a price reduction came up on the MLS. Situated in the Village of Pittsfield NH, a Victorian Colonial (1865)
In this style house the first and second floors are usually a mirror image. This would give us the option of doing over the first floor from scratch for us and making a second apartment for income on the second.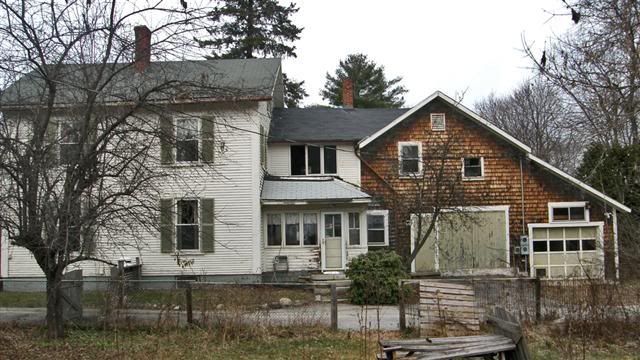 It had high ceilings, hardwood floors,baths up and down a beautiful lot and was within walking distance to the center of town!
We decided to make an offer. I will say I was pleasantly surprised at the quick responses with offer/counteroffer. We had a heating and plumbing contractor check the systems as best he could with all shut off and meters removed. The house had been winterized, but not properly, and there was pipe damage to the tune of $7,000. We felt the cost was worth the final product.
The hang up came with the appraisal. The appraisal came in at about 20 thousand less ($75K) than agreed upon Selling price ($93K).
I sent in an addendum for a commitment extension and a new price plus a copy of the full appraisal.
And so ....the waiting game began!
Concord NH Realtor