HOW TO CHOOSE THE NEIGHBORHOOD THAT'S RIGHT FOR YOU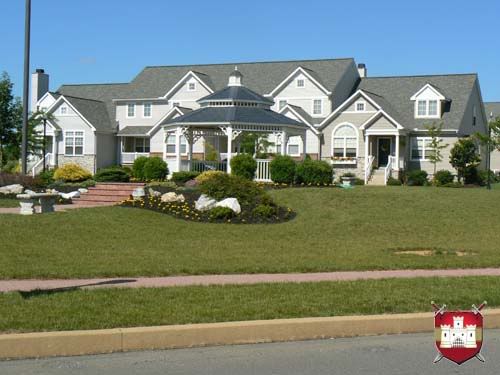 1. Find out if your desired property will appreciate in value from a local realtor. Past trends in appreciation may not be an effective basis in this downmarket but it will give you a fairly accurate assesment on what to expect during normal real estate market conditions. Government Planning Agencies can also help you get information on new schools, high ways and  planned developments which can affect the future appraisal value of your new home. It is also important to find out the age of the homes in the neighborhood as it will give you a better idea if future costs will be in incurred due to maintenance as older homes generally have more wear and tear.

2. Look for crime reports to see if a neighborhood is safe for your family. You can ask for for statistics from a police department. When interpreting the data in the crime report take notice of the center of crime in an area and if the trend has increased or decreased over a 5+ year period of time.  Coupled with the # of infractions, make sure to grasp what kinds of crimes were reported and prosecuted especially burglaries and armed robberies. 

3. Research School Districts. You can get information from the Department of Education about test scores, class size, SAT placements and a percentage of students attending college. Conversely, information is provided to you at no cost on our website. Homes located in good school districts are much easier to sell so take this into account when you are house hunting. Locally in our area, Manheim School District is the best in the county.

4. Locate economic reports online on Zillow or request info from your local  city economic development office which will showcase current income and property values. The report will also give  a comparison percentage of apartments to homes/condos. Apartments won't necessarily diminish the value of your home's future appraisal but they will show influence of population increase.  Take note of any foreclosures or vacant business' and ask your realtor for sales statistics to see the length of time homes are on the market. This will greatly help reinforce the data you find. 

5. Make a list of Activities. Take the data you found and compare it to your own list of activities to see if the neighborhood you found is in a desired location. This list of activities made up of your hobbies and interests would give you a good indication of future travel time and cost. For example, if you are a fitness buff, you will want to be within 15-20 minutes of the nearest gym. Or, if your job entails you to drive a certain distance to and from work each day, then a neighborhood fairly close to a major highway will help increase your chances that you can make it to your destination in a timely manner. That accessibility will save you driving time as most is usually spent driving on surface streets.

6. Location, Location, Location... If you are a senior citizen a priority may perhaps be a close location to a nearby Hospital. Conversely younger couples may want to live close to the center of town for nightlife possibilities. Location is always key in real estate and can sometimes trump all other factors. But never make a decision without taking all other factors into account. If you're going to go into a situation, it's best not to do so blindfolded. 

7. Take a Tour around the Neighborhood. Once you found a neighborhood with low crime in a good school district and moreover found a home that is slated to accrue in value then ask a realtor to take you for a tour. When touring the neighborhood take notice of cleanliness, eg. curb appeal. Do people maintain their lawns? Do they prune their plants? Do they upkeep their house? These small factors, when positive, may be enough to drive the price of your desired home higher compared to neighboring localities with the opposite indicators.  Notice also if homes are located near big roads or nestled in quiet cul de sacs. Lastly, see if children are openly playing in the neighborhood while conversely taking notice of the age groups of those children. Your children will want to have friends they can relate to of the same age and it would also be beneficial for you, as a parent, to find a couple whose lifestyles are similar.

8. Do more research to affirm your decision. Once you've toured your neighborhood, ask for more information. A good realtor will have a relocation package and/or online media kit that will reaffirm the data you have researched and strengthen your opinion of your desired home based on pleasing virtual tours and/or photo galleries. Make sure the package includes a variety of maps that will help orient you to the location of the neighborhood compared to other landmarks in the area.

Recommended advise: Go to Lancaster County in Late Spring, Early Summer and talk to people in a neighborhood which allow you to get a better grip on daily happenings in a specific neighborhood. You may also want to find out if an area is pet friendly, especially if interested in a condominium. The summer is usually the most active time of year for homeowners and those who maintain their property year round will be seen mowing their lawns or repairing the circumference of their property for example. A good realtor will also have all the information he/she discussed with you during your tour available in the relocation package. 

Make sure to ask your realtor to drive by any landmarks or tourist attractions you are interested in based on research you did ahead of time. In Lancaster depending on location, we usually try to show our clients the attractions off route 30. Attractions such as Dutch Wonderland, the outlet centers, Dutch Apple Theatre, and the major shopping center off fruitville pike. You will also want to see the interior of the city especially the commercial center of town, duke street and the historical district, and the outskirts of lancaster primarily those surrounding School Lane Hills off Marietta Avenue.

We, at Castellum Realty provide our clients with an extensive relocation package complete with maps, brochures to all the major attractions in Lancaster, and detailed information about a specific neighborhood you are interested in. Moreover you will attain the knowledge we have gained, living in lancaster PA, that will help you make the best possible buying decisions. So if you're looking to relocate to South Central Pennsylvania, home of the amish, good food, open land and many attractions, then call us and we'll find the house that's right for you in the neighborhood that's best for you and your family.
We recommend relocating to Lancaster PA in Spring when everything is in full bloom and the weather is great!
__________________________________________

Based in Lancaster, PA. Selling Worldwide! - Contact Us Toll Free: (866)980-8700
( Active Castellum Castellum Realty llc - Lancaster PA Real Estate - Hershey PA Real Estate )
Let us help you buy or sell your homes for sale in Lancaster County, PA
YOUR PREFERRED LIFESTYLE ADVISORS
Content & All photography is VkDesigns LLC - Castellum Realty LLC. 2005-2009