Lancaster Pennsylvania is beautiful in all seasons but this is especially true in the wintermonths as otherwise desolate farmlands are turned into serene winter-wonder-landscapes. The climate in January is generally the coldest of the year at an average of 20.7 degrees fahrenheit compared to an average temperature of 84.6 degrees fahrenheit in the summer months.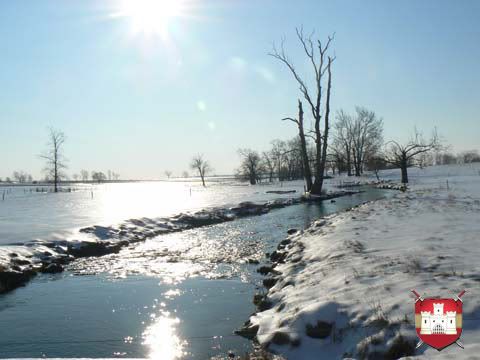 Farm animals can still be found outside sparingly on some farms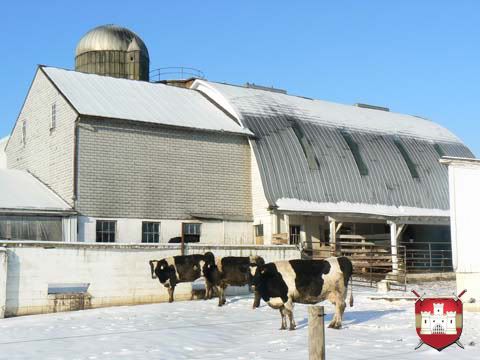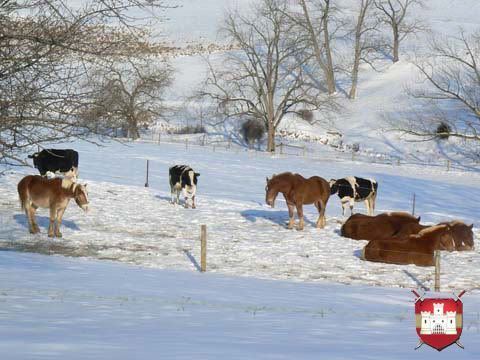 Lancaster PA generally does not have very harsh winters as rainfall is moderate and fairly evenly distributed throughout the year with September being the heaviest at 4.43 inches.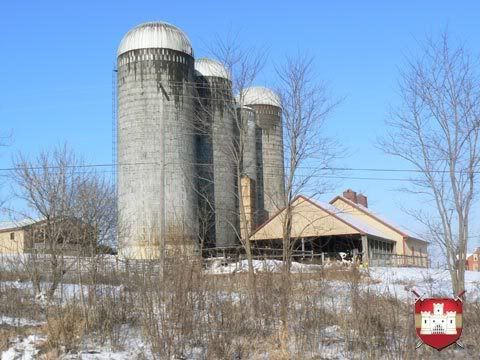 Early season Severe snowstorms tend to show up every 40 years with the last major snow storm occuring in 2007 with 10 inches. Normally Snow in December is relatively nonexistent with the largest snowfall occuring in 1969 capturing 24 inches. January normally sees about 10 inches of snow. 
Farms still operate albeit in hibernation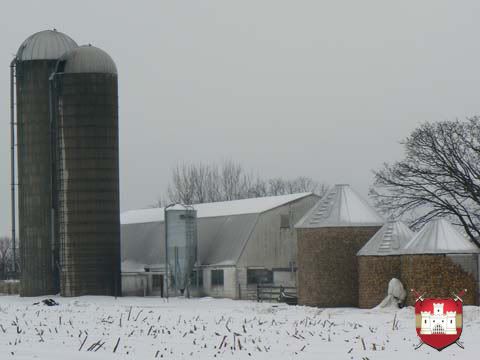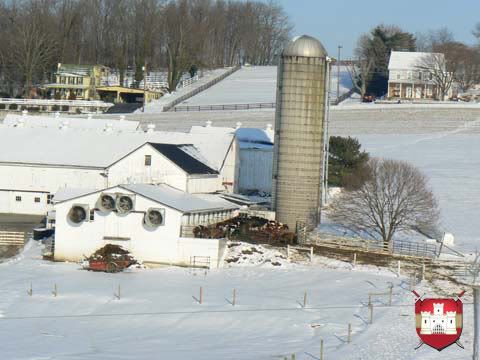 Land irrigation systems sit idly by waiting for spring.
The greatest snowfall season came in 1995/1996 when 72 inches dropped in a 6 month period from November to April with more than 30 inches dropping on January 7th alone. We'll share some photos of that incredible 2 days that lancaster pa was virtually closed to all business. That marked the most snow that ever fell in one day in Lancaster PA history since records were kept in 1926. A similar event took place only 6 years ago in 2003 when 24 inches fell on February 17th, 2003.  That major snowstorm brought  63.2 inches to Lancaster PA. Source x
Not all Ducks and Geese migrate south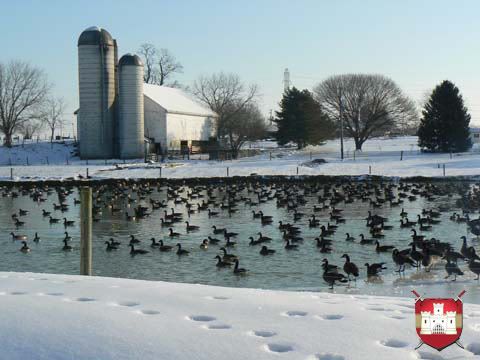 The log cabin bridges are usually closed during bad weather as seen below.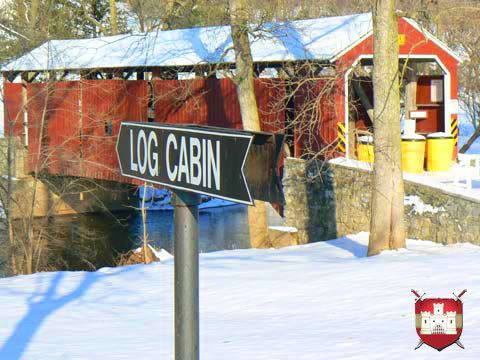 The typical red amish barns stick out in beautiful contrast to the snow.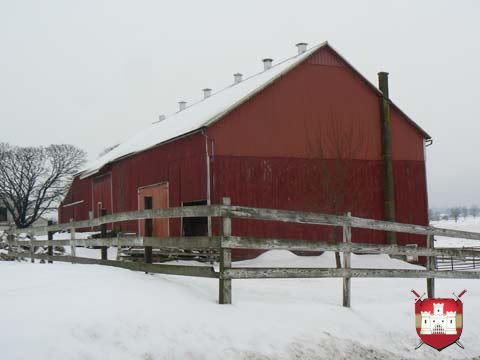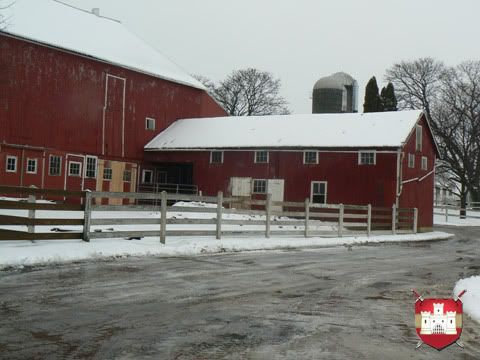 Beautiful views can be seen from Eagle's Ridge by lancaster Airport.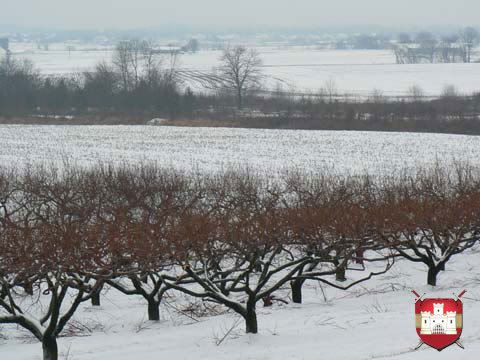 Normally, winters in Lancaster PA are very mild and no more than 20 inches of precipitation will drop on average over a 6 month period of time. So if you like mild winters with a touch of white, Lancaster PA is perfect for you. If you like the white stuff, we recommend coming in February as it's generally the whitest of the season. View Part 2 for more pictures of Laancaster County's Winterwonderland.
__________________________________________

Based in Lancaster, PA. Selling Worldwide! - Contact Us Toll Free: (866)980-8700
( Active Castellum Castellum Realty llc - Lancaster PA Real Estate - Hershey PA Real Estate )
Let us help you buy or sell your homes for sale in Lancaster County, PA
YOUR PREFERRED LIFESTYLE ADVISORS
Content & All photography is VkDesigns LLC - Castellum Realty LLC. 2005-2009