By Roxanne Murphy
Having an obsession isn't always such a bad thing.
At least that's how I feel after the experiences that I went through in finding and buying the gorgeous Eastside home that I'm sitting in now.
In 2003, I was a determined 27-year-old, and I had my sights set on one thing, and one thing only: Selecting and purchasing my first house.
I had a good job, excellent credit, and my father loaned me $10,000 for a down payment.
I first went into the process with some trepidation, but I did my research, and quickly discovered that getting everything going would be much easier than I ever could've imagined.
In taking the first step, at the time, it seemed like everyone in my life was a mortgage broker. Instead of playing favorites amongst them, I did a very smart thing and I went with my bank, Sterling Savings' Action Mortgage, for the financing. My broker let me know in no time flat that he could approve me for just about any amount that I wanted. I'm a risk-averse, practical girl, so I said that the only thing I wanted was $150,000 (I had to say that over and over). That way I could manage a monthly payment of $1,100.
As we all know now, the real estate market within this time period was wrought with egregious home loans. So many of the people in my life we're trying to convince me to ask for subprime or adjustable rate mortgages, and I told each and every one of them that they were crazy and that those very loans were going to ruin our economy. I wish the entire country would've listened to me on that note.
Thus, my broker and I watched the interest rate for a few days, and I locked into a 30-year fixed loan at 5.25 percent for $155,000.
Being the dutiful schoolgirl that I am, I had done plenty of research on the real estate inventory throughout the Puget Sound before I even got my loan approved. I was living in West Seattle at the time, and I really wanted to remain up north, but I also made a conscious decision in wanting a house, not a condominium. Since I couldn't find much in King County within the $150,000 range, I set my sights on Tacoma after hearing about the redevelopment that was occurring here.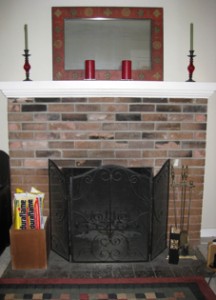 I quickly limited my online searching to the Hilltop and the Eastside because I knew I could get the biggest bang for my buck in these neighborhoods. I had specific ideas on what I wanted out of a house, which really helped in the process. I knew that I wanted a historic home, preferably Craftsman, with a fireplace that had the diamond in the brickwork on the outside, Craftsman details on the inside, easy freeway access, close proximity to downtown Tacoma, a detached garage, and any other kind of funky characteristics that also come with these turn-of-the-century homes.
Frustrated, I went into the Swiss Pub (the guys who work there were some of my first friends in this city) and commiserated with the bartenders about my realtor irritations. They told me that I needed to talk to George, the realtor who got all of the Swiss bartenders into their homes. I asked if they had his contact information and the guys smiled at me, and one of them said, "He's sitting at the end of the bar!"
Enter George McGilliard, the realtor who got me in my house lickity split.
Unfortunately, several people in my life were nay-saying the decision that I made in choosing Tacoma, limiting my search to Hilltop and the Eastside, and choosing to buy a house by myself. People actually told me that I should wait until I found Mr. Right so I could get into a better neighborhood. Well, six years later, Mr. Right has yet to emerge, which is why I'm so, SO glad that I disregarded every bit of negative feedback that those people were sending and kept going with my obsession. I may not have a husband, but I now have something that's equally important (to me, at least): PERSONAL EQUITY!
When I first started driving through the Eastside, I immediately felt its potential. I learned that this was one of the first sections of the city to develop because the trolley system that ran oh so long ago used to transport people from McKinley Hill to downtown for work or pleasure. That's why the homes here are so beautiful and historic.
Sure, this section of town did suffer from white flight, and not all of the homes have been kept up to their historic grandeur, but there are so many people like me who can see the potential in these homes and this area. More and more younger or open-minded people are gobbling up these properties and bringing the neighborhoods back to life.
As a matter of fact, the very second that I laid eyes on this particular corner-lot house on McKinley Hill, I KNEW it had to be mine. George and I went in, and I tried to not act too excited, but it met every piece of previously mentioned criteria and more, including two sets of fun window seats in the living room, a HURKIN' kitchen, and a funky upstairs with quaint little rooms in the finished attic that were built along the roofline.
To this day, I'm still so proud to say that this home perfectly matches who I am. It's both quirky and classy, and modest on the outside but exploding with personality on the inside.
After just two weeks of meeting George, I was signing the paperwork to make this Eastside gem my own.
Again, people in my life were questioning why I was rushing this decision and my obsession in wanting to buy a house. Some urged me to wait six months to see if the inventory would change. I went with my gut, which was telling me that I would never in my life see a home that would be as affordable as $155,00 on a 5.25 percent 30-year-fixed loan.
In this sense, my instincts were so right and this obsession has really, truly paid off.
Is the Eastside perfect in terms of safety? To be honest, I have to say that we as a community still have some work to do in terms of ending apathy, bonding together, and really cleaning up our streets. But have I ever felt that my life was in jeopardy here? ABSOLUTELY NOT. What I can also tell you is that enough new people are moving to this area, businesses are moving in our evolving, and we're jointly showing that we're not willing to put up with the criminal elements that once haunted these streets. I've also been fortunate enough to be a part of some amazing community organizations that are bonding together to show the world that the Eastside is the hood that could, including the Eastside Neighborhood Council, the DomeTop Neighborhood Alliance and the McKinley Hill Business District (just to name a few).
After going through these experiences, I share this much personal information because I constantly work to encourage women to purchase homes by themselves (especially on the Eastside!!!). Amongst all of the stupid advice that people dished to me about buying a home, the very best counsel came from my home inspector. He said, "I don't care how handsome, charming or wonderful he is, Roxanne, don't ever let any man put his name on this house. You're doing an amazing and empowering thing for yourself at such a young age, and I don't want anyone to ever ruin that for you." Indeed! Ladies, I just have to say that buying a home is the most liberating thing that a female can do, and without a doubt, it's been one of my proudest accomplishments.
OK, so what are the downsides? Well, I do have to pay more money than the average husband and wife family because I don't know how to fix much of anything, also, I'm terrible (horrible) at lawn and roof care. I'd also recommend having much patience in designing and populating each of your rooms. I racked up some outrageous debt in furnishing the home too quickly (my credit is no longer perfect). However, the advantages of owning vastly outweigh the drawbacks.
I'm constantly flattered when people step into each room that has a mix of vintage, modern and international touches, and they continue to say, "Wow, you have such a beautiful and cool home."
Even better, I've been able to turn those nay-saying individuals into T-Town believers after they've spent time with me here.
You'd think that after six years of owning this neat piece that I'd become somewhat desensitized to it. On the contrary, I still and always will feel like hugging my house each and every day, especially after everything that it's done for me.
Roxanne Murphy is a passionate advocate for Tacoma's Eastside, a board member of theMcKinley Hill Business District, a former board member of Tacoma's Eastside Council, and one of the Business Examiner's 40 under 40.
For more Tacoma Real Estate information visit Get Real Tacoma.