This was a great show and we encourage all those in the Harrisburg/York/Lancaster areas to come out and view the new cars being featured this year. Your Support will help showcase to the world that things in Pennsylvania are going to be Great! The size of the show was smaller than last with only one hall having been given to boats with a clear cut in motorhomes/campers compared to years past, but people will still enjoy the Car Show, specifically the cars displayed by Ben Ginder who always creates highlights with his luxurious cars. (check out his pictures towards the bottom of this post). As always people can check out the cars inside and out and sit in them to inspect the beautiful interiors. Enjoy the show!!

Car Show Features:

The show will feature the following:

Passenger Cars
Commercial Vehicles
Coach & Auto Builders
Two & Three Wheelers
Tires
Car Financing
Insurance Info
Alternative Fuel Systems
Refueling and Car care info
Disposal & Recycling info
Bodywork and Repair booths
Auto Accessory vendors

Motors

Cruiser Boats

Bass Boats
Cuddy Cabbins
Walkarounds
Ski-Boats
High Performance models
Pontoon Boats

Personal Watercraft

Fishing Boats


Note

: 6 boat show dealers will be present, 2 less than last year




1942 Ford Military Jeep

1951 Yellow Ford F-2 Pick Up Truck

1957 Black Chevy 210 Race Car

1954 Red MG TF

Hershey's Kissmobile Cruiser and a Model T Delivery Vehicle.

The AACA Museum showed a good collection of cars(as always) and gave out brochures for those interested to visit the museum. For those who are planning on visiting our Active Adult Community in Hershey, High Pointe in Hershey, we will have a number of these brochures to give out to interested parties and may be planning some more incentives. Stay tuned!




Included below are some images from the 2007 show entrees by the Museum. For more pictures, contact the photographer at vkdesigns@hotmail.com




Note

: A black 2000 Prowler is also on display and will be raffled off on October 10th of this year. You can buy tickets for $20. (

Source

)
Note

: Click on any of the links above to see the complete lineup of cars for a specific manufacturer for 2009.




To see images of all the show cars displayed at any of the 2009 Motortrend shows, check out

MSN's Gallery Sidebar

.




Ben Ginder's Car Collection

:

This collection by Ben Ginder of PA valued at over $2,000,000 will include the following vehicles:

Alternative Fuel Technologies(Green Trail):

Cadillac

Chevrolet

Chrysler

Dodge

Ford

GMC

Honda

Lexus

Mercury

Saturn

Dodge
Lexus
Toyota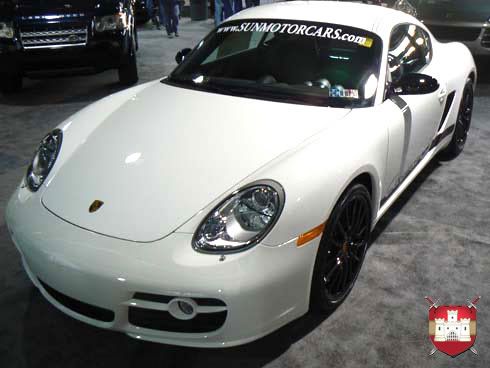 2010 Car Models

2010 Lincoln MKZ (little data)

and many more...




Nissan 370Z (little data)
and many more...

Note: Make sure to fill out any of the numerous subscription entree forms that will allow you to get a 12 issue-1 year subscription to Motor Trend Magazine.
Show Hours:

Wednesday 1:00 p.m to 9:00 p.m EST

Thursday 1:00 p.m to 9:00 p.m EST

Friday 10:00 a.m to 9:00 p.m EST
Saturday 10:00 a.m to 9:00 p.m EST

Sunday 10:00 a.m to 5:00 p.m EST

Note

: according to what i'm reading here in the showguide, stopping by the ABC 27 booth will allow you to get a complimentary Safe Flash Drive. "The Flash drives will contain child's photos, birthmarks, scars, tatoos, dental history, height, weight and allergies to hep locate a missing child" 




Kids Day special activities area:

Moonbounce
Face Painting
Balloon Animals
Inflatable Tropic Slide




Harrisburg Automotive Trade Association

Patriot News

Adults (13+) - $8
Seniors (62+) - $5
Active Military* - $5
Children (7-12) - $3
Children (6 & Under) - Free

* (Must show ID)

-Sunday, February 1st is kids day. All children 12 & Under are admitted free when acompanied with an adult. 

-Yesterday was "College Two-Fer-Day".  A college ID was required to get one free ticket with the price of 1.
2300 North Cameron Street

Harrisburg, PA 17110-9443

When traveling to the show off Route I-81, take exit 67b(old exit was 23). The complex is then located off Cameron and Maclay streets.

Parking is available for roughly 8 dollars. It is estimated that 2200 on-site spaces will be available. Off site parking can be located on Elmerton lot where free shutttle service is available to bring you to the front entrance of the complex.

Special Note

: For those of you, like us, who have been to the show for a number of years already, we offer this advise.  Upon entering the on-site parking area continue going straight through the gates towards the back gate. That will give you a much better opportunity to park closer to an entrance which is a benefit in bad weather. The back Entrance also allows direct access to the Boat Exhibition.
Online Savings

: You can get 2 dollars off of tickets by ordering them

here.

Local Area Savings

: Additional savings can also be attained from participating Mc.Donald's Restaurants. Visit 

www.AutoShowHarrisburg.com

 for more info.
Castellum's Favorites.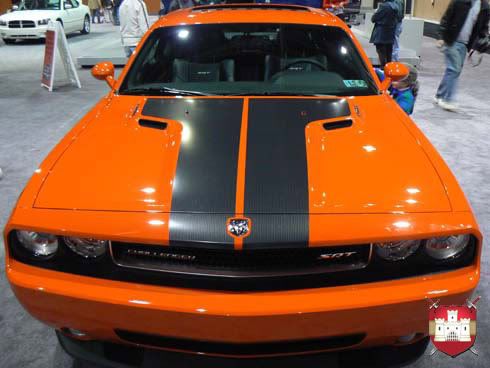 New Dodge Challenger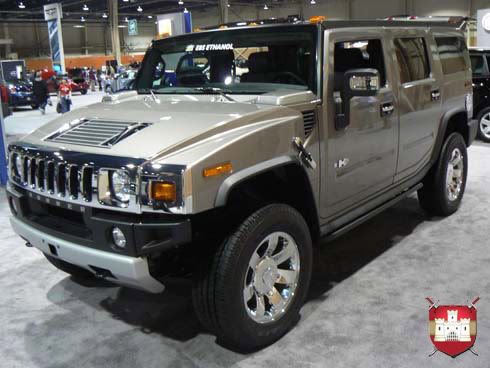 Hummer H3T
AACA Display cars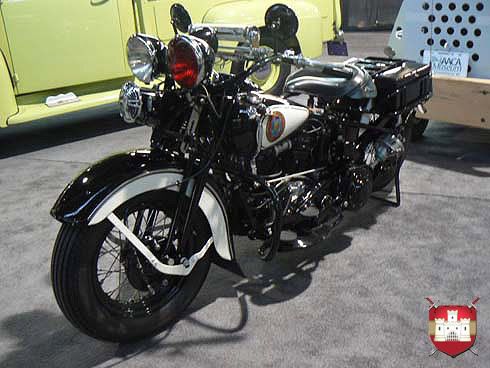 Ben Ginder's Collection of Cars
I had to whip out this photo i took of Ben's Mercedes Mc.Laren from 2007 - he sold it :( 
Lamborghini Murcielago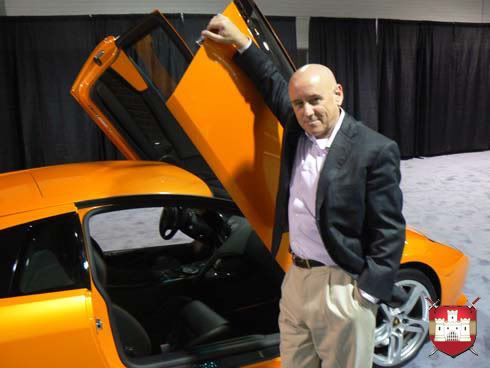 Ben Ginder truly has one of the nicest collection of new cars we have ever seen at any show around the world. Whenever you see a new car driving on the roads of lancaster, you can be sure that there's a good chance it's his.

Our Picks from this years show(dealers):

Castellum's Best price award

goes to the:

Lexus GX 470 (landcruiser-like, only 48,440) - Compare to prices of competitors ranging around 70k. Has a nicer interior too(our opinion).
Chevy Explorer (custom - 7foot - w/24 inch tv,ceiling speakers/lounge chairs) Only 42.800$ (great deal!)


The next 2 biggest Car Shows are in Chicago and Geneva respectively and both are sure to showcase a wide variety of newcomers. Below are 2 lists of debut vehicles at those shows and of vehicles who have debuted previously at Detroit and at this show.




PENNSYLVANIA DEBUT VEHICLES

:

CHICAGO DEBUT VEHICLES:

______________________




Other cars to look for in future shows(not present at PA)

:

--- Clicking on the above links will give you a detailed description.

Note

: Those marked with asterisks (*) are highly recommended for viewing. Multiple asterisks have higher priority. 

_________________________________________________________________
Conclusion: This years show was thinner than normal but there are still some diamonds in the rough that are worth seeing first hand. The best exhibit as always was Luxury Row, (AACA MUSEUM/Ben Ginder's Collection). Don't miss out! This should be an event everyone goes to annually!!

See Press Release photography for high Detailed images.

________

__________________

This blog post has been a Carnival Consumer Content entry post based on the following guidelines: 

Topic/Subject: Write about something that consumers will find interesting, engaging, informative, and helpful.

__________________________________________




Based in Lancaster, PA. Selling Worldwide! - Contact Us Toll Free: (866)980-8700

( Active Castellum Castellum Realty llc - Lancaster PA Real Estate - Hershey PA Real Estate )

Let us help you buy or sell your homes for sale in Lancaster County, PA

YOUR PREFERRED LIFESTYLE ADVISORS

Content & All photography is VkDesigns LLC - Castellum Realty LLC. 2005-2009