UPDATE - 2/2/2009 I posted this yesterday but it did not show up so I am trying again - hopefully it will not be a re-post. Thanks
I was originally going to post this as a response to another member's question about what we have experienced with making contact with people losing their home to foreclosure. I decided to just make it a new post.
I went to a house that had been broken into the night before. It was empty but I checked it out alone without calling the police. This got my awareness level up so the next house I went to I took my metal flashlight with me. It was daylight out (early morning) but I have been trained extensively to use a flashlight as a weapon.
At the next house, a young man was hiding in a closet. He was strung out. He had surprised me. Then he started yelling at me about all the noise I made coming in the house and how I had woke him up.
I made a mistake. I confronted him and threatened to call the police. He became even more aggressive and I stood my ground and told him to leave. He ran to the back of the house instead of toward the door and I feared he was going to get a weapon. Fortunately, he ran out a door I didn't even know existed. This was my first time inside this house.
I was a police officer for 24 years and we always review what we have done after an incident. In retrospect, I should have walked around the house first to look for obvious signs of forced entry. This was in a very bad neighborhood and I should have done this. When I first observed the man I should have immediately walked out without turning my back to him.
Our local Board of Realtors occasionally offers classes about safety and I would suggest any agent take them. Most people are good people and are not a threat to you. But that house you are going to may contain an evil person or a person who is at the end of their rope.
In some areas it may be a good idea to never go alone.
CASH FOR KEYS OR FIRST CONTACT WITH OWNER/TENANT
In general, I think the best way to deal with cash for keys is to have a plan before you get there, do it the same way every time, and practice it at your own home - may sound silly but it might save your life. I have been an unwelcome guest at thousands of homes and here are a few tips. I am not an expert on this so do your own research.
Make a flyer with all the needed info in it and put inside a door hanger. Put only your office number.
Call the office or a family member before you pull up. Let them know where you are. Have them call you in a few minutes to check on you. Create a code word for trouble.
Park in a spot that is easy to get out of in case of trouble.
Have your keys ready (but not in your hand ) so if you have to get away quickly you can.
Have your phone ready at all times (but not in your hand).
The only thing you should have in your hand is a business card. You need to keep your hands free to protect yourself.
Smile at all times. Relax before approaching.
Hang the door hanger on the door before you knock or ring the bell. That way if they are not home - the info is there. If they are home and irate, the info is already there. You will avoid making close physical contact and they can call if/when they calm down.
When ringing the door bell or knocking, do not ever stand in front of the door if possible. This actually saved my life once. (Some people shot thru their front door. They did NOT know it was the police at the door. This ended in serious injury but not to me.)
Ring or knock.
When they answer you will be a smiling person at their door. You need to immediately identify yourself. "Hello, I am Jane Smith with XYZ Realty. My supervisor sent me here to see if anyone is living here and to see how we might be able to help you." If you get a good response hand them your business card. Identifying yourself by name and with a card makes people more at ease. Blame the supervisor - it may shift aggression away from you. Don't say the bank sent you. If they are not aware of the foreclosure, express sympathy immediately. Tell them you can't believe that nobody from the bank bothered to notify them. You are on their side and you are there to help them.
At the first sign of aggression - leave.
If you feel something is wrong - leave. Your subconscious has been keeping your ancestors alive for thousands of years - do not ignore it.
If the person suddenly walks away from the door out of your view (especially without saying something) - leave. They may be getting a weapon.
If they seem pre-occupied - they may be planning.
If they look up and down the street or hall - they may be looking for witnesses.
Only you can decide the difference between angry and violent. People will get mouthy and call you names. Always let them have the last word as long as you are still accomplishing your task.
Again - most people are good people.
Vacant House Checks
Squatters may be on the run from the law. Squatters may have been kicked out of every homeless shelter in the area for violent behavior or substance abuse.
Research meth labs and learn what they look like. Try to learn what they smell like. Meth labs can explode and kill you. The chemicals in meth labs can kill you or damage your organs. If you think you have found a lab - leave immediately and call the police. If you feel ill, call for medics.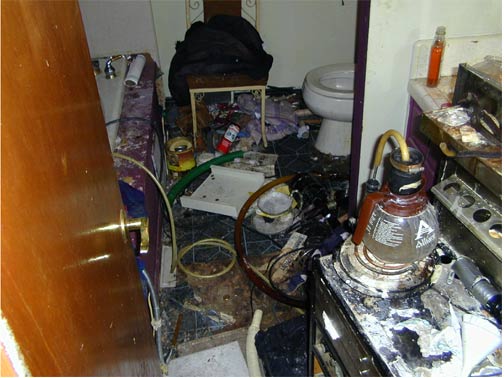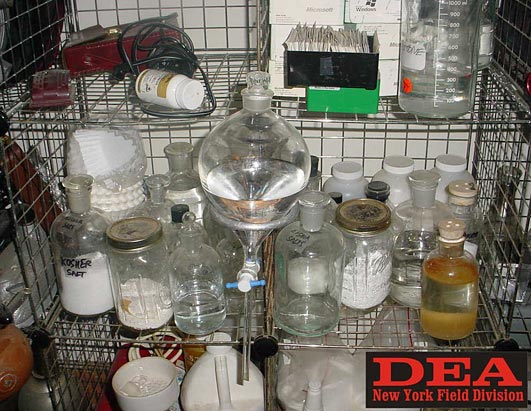 Let somebody know where you are or take a partner. In the past I have stayed on the line with my wife until I have cleared a house that had been broken into - every room, every closet.
Park in a spot with easy exit.
Carry a heavy metal flashlight like the police use - helps you find your way around a house with no power and can be used as a weapon.
Walk the perimeter of the house and look for signs of forced entry every time. Do not go in the front door without checking the perimeter. Somebody could have gotten in without leaving obvious signs but risk is a number game. In my experience, it was always blatantly obvious that someone had broken in.
If you see signs of forced entry, go to your car - move it to a safe location, and call the police. Wait for them prior to making entry.
If the house looks good, go in. If there is a double cylinder dead bolt - do not lock it. You may need to leave quickly. Lock doors beind you only if they are easily unlocked when you leave.
When checking a house clear the main level. Then go up, then go down. Make sure the house is empty and then lock the doors while you work.
It is a good idea to check the exterior even in great neighborhoods. You need to check the condition of the property anyway, and it is a good place to start.
WEAPONS
Comply with all laws. Comply with your employer's rules. Get professionally trained. Then get trained again.
Pepper spray works well MOST of the time but some people are not effected by it - I have seen this repeatedly. If you miss, you have a big problem and the spray WILL effect you.
Tazers - if you miss, you have a big problem.
Handguns - If you are not willing to take human life in defense of your own, then don't waste your time. You may be putting yourself in more danger by carrying a weapon if you are not willing to use it.
My father was a homicide investigator and I have been to around 150 homicides myself (none of them involved Realtors). I have investigated assaults and sexual assaults against Realtors but none involved REO.
Handguns are not for peace of mind. Handguns are not for show. Handguns are not for scaring someone. Handguns are not for wounding someone. Handguns are VERY dangerous.
Handguns were designed for one thing and one thing only - killing human beings at close range.
CONCLUSION
Let someone know where you are. Have a plan. Stick with the plan. Check the outside of the house first. Listen to your instincts. If things go bad, try your best to leave before they get worse. If they do get worse, be prepared. Never quit and never give up.
Odds are you will probably never have a problem. But, with the increase in REO and vacant properties, combined with a decline in the economy, you are ever more likely to encounter a trespasser at one of your properties. Search for sexual predators on your states website. They were 29 sexual offenders within 1 mile of the first house I mentioned. Four of these offenders are predators.
In 2006 an agent from my town (Port Orange) was attacked. She fought back and survived. She had taken a safety course and knew to never quit. The suspect hit her in the head with a hammer. This was during a showing.
A Tampa agent, also in 2006, listened to her instincts and took another agent with her to a meet a client. The man had lied about his name and had a record of assault and rape. Because she listened to her instincts, she was unharmed.
Between 2001 and 2004, 25 real estate sales people and brokers died as a result of "assaults and violent acts," according to the Bureau of Labor Statistics.
If anybody has any more good tactics, please post.