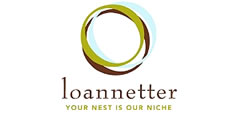 DON'T FALL FOR THE FED PR: Strike While The Rates are HOT!
Last week, the Fed kept the Fed Funds Rate steady at 0 - .25%, the lowest range ever and this was no surprise. However, they did offer some interesting thoughts, with their statement indicating that they anticipate "economic conditions are likely to warrant exceptionally low levels of the Federal Funds Rate for some time" and that "inflation pressures will remain subdued in coming quarters".
It does appear that the Federal Reserve will continue to purchase large quantities of Mortgage Backed Securities to provide support to the mortgage and housing markets, and "it stands ready to expand the quantity of such purchases and the duration of the purchase program as conditions warrant".
Unfortunately, the media has already started spinning these comments to read "this means rates will continue to drop and remain there into the Summer"... thereby creating another round of fence-sitters. We have seen this strategy to be very costly to borrowers and we are warning you not to fall for more Federal Public Relations efforts. The Fed does not control private bank rates. Banks borrow at cheap rates from the Fed and they resell the money to you and I to make money.
Many of you are asking me "Will we get 4.5% if we wait?" While it is true that the Fed has been buying Mortgage Bonds--look at what they are purchasing: a lot of FNMA 30-yr 5.5% and 5.0% Bonds. Hmmmm.
Why is the Fed buying these Bonds? Well if you think about it, it's very smart of the Fed... perhaps a little sneaky to buy these bonds, because 5.5% Bonds actually represent outstanding mortgages with rates of 6 - 6.50%, which are precisely the loans being refinanced today.
So many of the mortgages in the FNMA 5.5% pools will be refinanced and paid BACK! this means the Fed will quickly recoup on some of their investment when the 6.5% crowd refiance. And this is likely a big reason why the Fed said they could continue this purchasing program beyond June, if necessary. So the Fed buying higher rate coupons will not necessarily get YOUR rates to 4.5%, but it should put a ceiling on how high rates can go during the near term.
Today's Scenario: Let's say we quoted your refinance and we could save you $300 per month. So right now, you asking yourself if you should wait for 4% and save another $30 a month. You might miss the boat! 5.0 - 5.25% is currently being offered to better borrowers -- but this changes hourly.
Also, bear in mind that as time goes on, loans are getting harder to fund! Fannie Mae and Freddie Mac are controlling loan pricing to such a degree that only excellent credit borrowers are getting these rates. Clearly, things can turn and this window of opportunity could pass you by. But even if you are correct and are able to grab that lower rate and save another $30 per month --consider that for every month you wait, that savings of $250-300 per month is being lost. So even if you do get the rate you want, it could take years to make up what you lost by waiting for 6 months or more. Example: $300 savings x 6 months = $1,800. That's a lot of $30 tickets!
Shape Up your FICO Score To Save Thousands!
The new risk-based fee charges to banks for conventional mortgages means if your FICO is below 680 you will pay more for your loan. These pricing hits apply to all conventional loans. Even FHA and VA are becoming 'score sensitive' and setting their baselines higher. Our customers taken aback by the additional fees to either upfront points or rate. To avoid surprises, it's more important than ever to get your credit in shape! A strong FICO score could save you thousands of dollars per year in lower interest rates. Read more about credit issues on my blog http://www.netcredit.blogspot.com
Fence Sitters: Get Thee To a Sale! The word is out that now is the time to negotiate and buy a home at pre-spring pricing . I have heard sales are starting to pick up...one house had an offer after only 2 days on the market --but that reflects, as a local Realtor noted, that it was well priced!
PRACTICE CREDIT WELLNESS! www.netcredit.blogspot.com Factoid: 70% of people have incorrect items on their credit report so it's best to check a few months ahead of financing in case you need to make corrections. Your report and FICO score will help us place your loan with the best lender for you: higher scores = better terms.
Click this Credit Link to order your tri-merge lender report on our secure site. We will call to discuss your report with you. Loannetter
Washington Licenses: 510-LO-31434 510-MB-24707-50145