February is usually Lancaster's whitest month and this year(so far) is no exception. What made this particular day, one week ago, so special was that the 4-5 inches of powdered snow stayed in virtually the same position relative to where it landed on structures, trees and the general landscapes around the area due to non-existent wind that day. This was a prime opportunity for photographers all over to shoot lancaster in a rare moment of glory. I hope you enjoy these shots as much as i do.
Farmland is transcended into a series of dunehills

The driving that day was horrendous to say the least, but it was all worth it when looking back. With temperatures in the 50's over the past couple days, these landscapes have since been transformed back to the lush green scenery that lancaster is known for, even if there are still patches of white here and there. Lancaster Pennsylvania winters are fairly mild so anytime powdered snow reaches your backyard, take the kids out and have a snowfight with them as it only happens a few times in the season.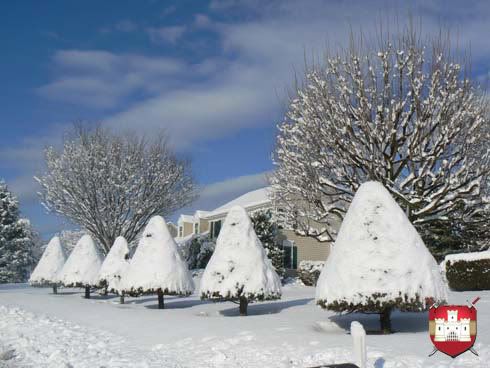 Ornamental trees are now layered in a white lacquor
You didn't need a snowblower on this day as the snow was easily pushed aside with conventional methods. It was an incredibly wonderful sight to see all aspects of the environemnt covered with snow. Even small branches on trees had huge globs of snow on them. As you can see from the above picture, some trees enjoyed a white frosty coating on them. All in all, the lucky few who got out early enough to take pictures were well rewarded.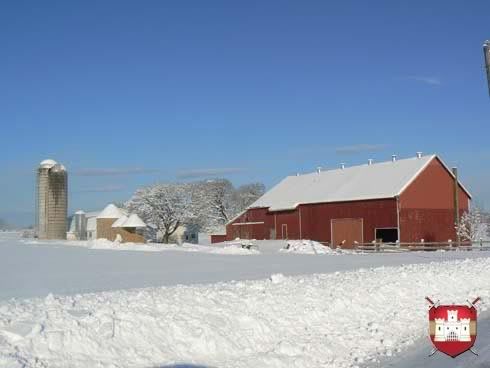 Once again, the Red barns stand out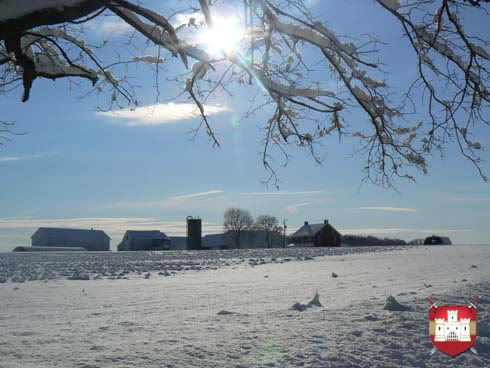 The sun shines through a large canopy tree nearby a farm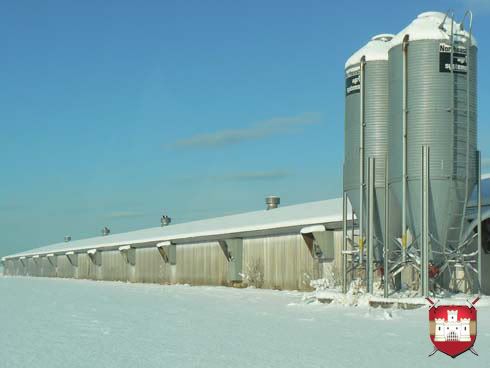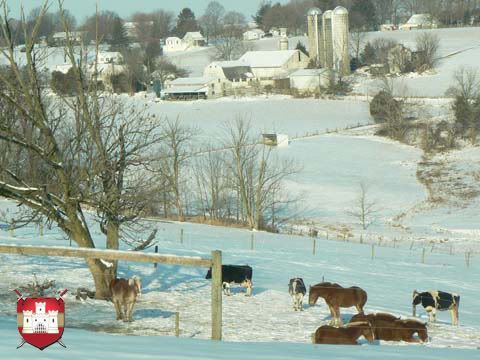 The Snow-Filled-trees show up in beautiful contrast to the Blue Sky
__________________________
To see more images of Lancaster's Winter Wonderland, view Part I and stay tuned for Part III.
__________________________________________

Based in Lancaster, PA. Selling Worldwide! - Contact Us Toll Free: (866)980-8700
( Active Castellum Castellum Realty llc - Lancaster PA Real Estate - Hershey PA Real Estate )
Let us help you buy or sell your homes for sale in Lancaster County, PA
YOUR PREFERRED LIFESTYLE ADVISORS
Content & All photography is VkDesigns LLC - Castellum Realty LLC. 2005-2009