Cupid came to my house late tonight with 10 kisses for me to share with bloggers.  I told him he can trust me since I love to share and kisses are great to give.....

Pucker UP

EXPOSURE-
Top Directories with Free Website Submission
- Why reinvent the wheel when the wheel that was built is brilliant?  This list of free website directories is thorough and categorized by page rank.  A must use brilliant list.
VIRTUAL LIBRARY
Scribd
- Every document you ever wanted in the library but they didn't carry.  Want some free research on web 2.0 tools or best business practices check scribd.  Many of the documents are public and free.  Also a must use to upload documents you would like to share and get a little viral love.
FEEDBACK
Twitpoll
- Do you twitter and do you like to get feedback on the questions burning in your mind?  Try some free polling apps like
twtpoll
and
twitter.polldaddy.com
and get some answers.
CONVERSION
Mediaconverter
- If you need to convert media (video, audio) into different formats that are platform friendly this is a great free tool.  I recently used it to embed a YouTube video into a power point presentation and it worked quite well.
COLLABORATION
TripIt-
A travel organizer that lets you share your travel plans.  I'd say this is a no brainer but I might be stating the obvious.
BREAKING NEWS
ireport.com-
  Having your feet on the street has it's advantages.  Go to this site, scroll down to the bottom left and see if any of the assignments might be of interest to you.  Submit an Ireport and it might just get picked up by CNN.
BLOG SEARCH ENGINE-
Technorati-
This is an easy one.  Take two minutes and claim your blog.  Yes it's important to do this.
LINK POPULARITY
Link Popularity Check-
  Where are links to your website found and where are your competitors links?  This tool has some answers.
WEBSITES
Blinkweb.com
and
Weebly.com-
  Free websites with paid versions.  I don't recommend you use these for your primary website BUT I do recommend you use these for sales letters for promotion of ebooks and webinars, special customer programs, member websites....SPECIAL THINGS.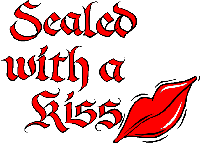 **
  Cupid said I could give one more: 
IMAGE EDITOR:
  My favorite
photobucket
.  I use this everyday to edit and store my images.
**
For More Tech Tips Subscribe to Blogging in the rain by Email