Bent Creek Country club is a professional Golf Course Community located in LItitz. The golf club is used by members, guests and professionals from all around lancaster county pennsylvania. The course onsists of 106 bunkers placed strategically around the course. Water Hazards are in play. more info below.
Weekday rates per 9 holes = $35.00

Weekend rates per 9 holes = $70.00

Championship

- Par 71 - 6728 Yards - 72.5(USGA)

Forward

- Part 71 - 5238 Yards - 70.3(USGA)

Middle

- Par 71 - 6200 Yards - 70.1(USGA)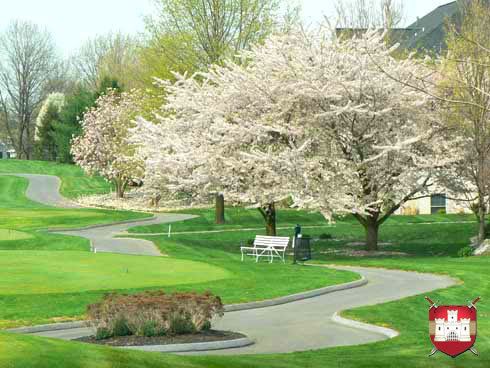 Beautiful meandering golf cart paths in spring
Golf carts can be rented out from the caddy center. More information can be obtained by the Caddy Master.
Golf Carts lined up by the Clubhouse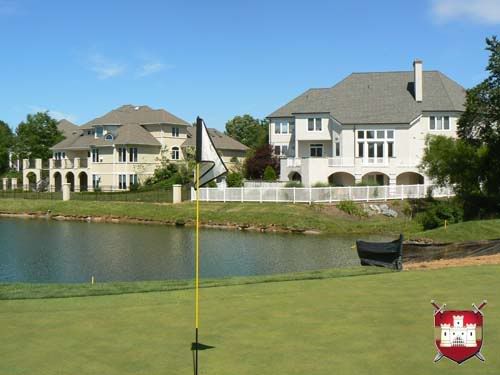 2 beautiful homes overlook the pin on the 7th hole
CONTACT STAFF:


Golf Professional: Terry Hertzog - thertzog@bentcreekcc.com
Golf Course Manager: Jim Loke - hjloke@aol.com
GOLF SHOP HOURS:

Tue-Sat from 10:00 a.m - 4:00 p.m
Sun and Monday Closed
______________________________________________________________________

Based in Hershey, PA. Selling Worldwide! - Contact Us Toll Free: (866)980-8700
( Active Castellum Castellum Realty llc - Lancaster PA Real Estate - Hershey PA Real Estate )
Let us help you buy or sell your homes for sale in Dauphin County, PA
YOUR PREFERRED LIFESTYLE ADVISORS
Content & All photography is VkDesigns LLC - Castellum Realty LLC. 2005-2009