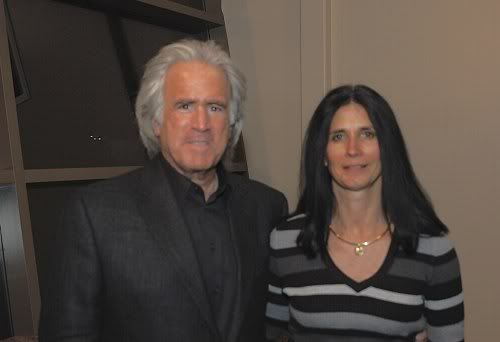 The 'Help Me I'm Drowning Seminar' on foreclosures was presented by National and Local Media Legal Analyst, Las Vegas Attorney Robert Massi. This free and informative seminar was held at the Paseo Verde Library in the Green Valley Ranch community in Henderson.

Las Vegas locals will know Bob from his radio show, "Your Legal Hour with Bob Massi," that airs every Wednesday from noon to 1 PM on KDOX 1280 AM, or his news interview appearances and "Inside the Law" on Fox 5 Las Vegas Mondays at 4:45 PM and Wednesdays at 7:45 AM. He has been a national media legal analyst for 20 years, and has been with FOX since 1995.

Bob has been a practicing Attorney in Las Vegas for over 25 years. In addition to Real Estate, his areas of specialty include Business Law, Personal Injury, Wills, Trusts, and Probate, and Legal Consultation. He currently plans to have continuing legal seminars on a variety of topics, including one for real estate agents, at locations throughout the valley. In addition to tonight's community service seminar on foreclosures, he also provided everyone with a printed copy of the information presented, along with a CD of some other legal tips.
While you need to personally consult with an Attorney for specific legal advise, Bob wanted to give a general overview of the rights, options, and issues of homeowners facing foreclosures. He started with an explanation of the Nevada foreclosure process, it's general timeline, and the effects of 2nd or junior lienholders and other title actions. He not only gave his 'real world' observations of what is actually taking place, he included video interviews with other experts in industry related fields. Some of them were also on hand to answer questions.

Other topics included Forbearance Agreements, Loan Modifications, Bankruptcy, Short Sales, Deed in Lieu of Foreclosure, and selling on Assumption. Both he and his panelists offered their explanation and opinions of each subject, when they might be appropriate, and the down and upside of using them.

While these are available potential remedies, you need to determine which will be the best course of action in any given personal situation. Bob also mentioned that even though these helps are available, homeowners have to be realistic. If they only provide a temporary reprieve, it may be better to accept the foreclosure and prepare to move on.

One strong suggestion was, with the exception of REALTOR® commissions for a short sale, homeowners shouldn't pay for help with negotiating with lenders, and should be very cautious of the scams offering help or purchases. Those facing foreclosure can contact their bank themselves, but there is assistance and guidance available from non-profits at no cost. One that I've known, Consumer Credit Counseling Service of Nevada, was not only recommended, but represented in the expert panel interviews. More free help and foreclosure information, both in Nevada and nationwide, is available at HUD Guide to Avoiding Foreclosure.

Bob was very honest and addressed the reality of all these available remedies with lenders or the legal system. While often worth pursuing, the truth is they may not always work. It may depend on the individual's situation, and the particular lender they're dealing with. There is no cut-and-dried sure-fire fix, and talking with one person then another within the same lender can bring a different result. Speaking with Bob after the seminar, he told me he's experienced what has happened with many real estate agents. He had a client's signed short sale agreement, and the bank foreclosed anyway. That's just how ridiculous the situation has sometimes been, frustrating for all parties involved.

The news wasn't all bad, and the other side of the coin was discussed. Several lenders have recently become more willing to negotiate with distressed homeowners, and the current administration's plans potentially could bring even more on line. Here in Nevada, there may be additional help coming on the state level. A.B. 149, proposed by Assembly Speaker Barbara Buckley, would provide homeowners the right to request mediation for loan modification and delay any foreclosure Trustee Sale until it has been completed. Help for tenants living in a foreclosed property has also been proposed in A.B. 189, an issue I touched upon in my post on Las Vegas Relocation.

Another positive was the general consensus that the Las Vegas housing market has the potential to be one of the first to recover and rebound. This seemed to echo the expectations of National Association of REALTORS® Chief Economist Lawrence Yun. He made his comments while addressing the Rocky Mountain Regional Conference the day before at Green Valley Ranch Resort, which is coincidentally just across the street from this seminar's location.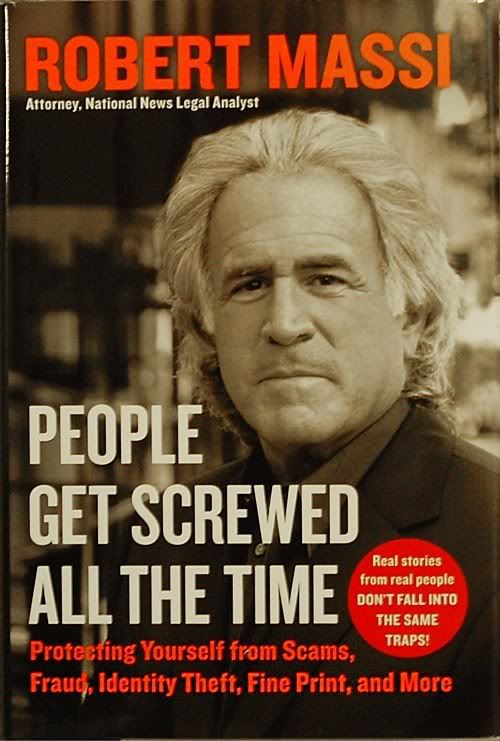 Besides appreciating him as a fellow former Pittsburgher like myself, it's easy to admire Bob Massi's service to the community of Las Vegas, as it goes well beyond it. It's his passion to bring the law back to serve the people. His book, "People Get Screwed All The Time", offers real stories of the victims caught up in our legal system, and knowledge of how you can prevent these things from happening to you. You can get an idea of Bob's devotion to making change happen, here at his Windows Media Video.

I'd be lacking if I didn't acknowledge another service to the community. Winchell's Pub & Grill provided the complimentary appetizers for the seminar, and gave everyone a Buy One - Get One Free Entree coupon. Just more examples of the sense of community found here with neighbors helping neighbors, and why the Las Vegas Valley is such a great place to call home.
If you are interested in relocating to Las Vegas or would like more information on Las Vegas real estate, please email me, Roberta LaRocca, at roberta@search4lasvegashomes.com, or call 702-354-8988. I look forward to hearing from you!