Lancaster County is Horse Country. This is evident the moment you take the backroads, deep into the heart of lancaster. A majority of the horses you will see in Lancaster County will belong to the 19,000 Amish who use them on the fields to help plow.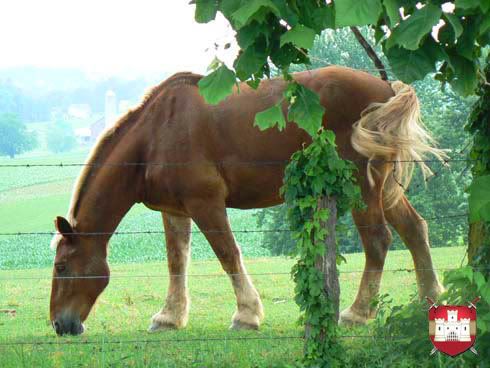 A horse grazing in a pasture in Lancaster County Pennsylvania
For those interested in learning how to ride a horse in lancaster, there is a great # of Lancaster equestrian centers and Lancaster tack shops available for this purpose. There are also numerous places where you can take your skills in riding and use them on a polo course. Barclay Tagg, well renowned for sending "Funny Cide" into first place at the Kentucky Derby and Preakness, trains championship horses.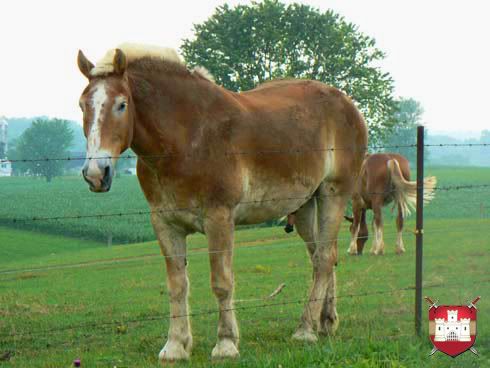 For those who want to visit Lancaster County and want to enjoy the country life, we recommend overnighting at a Lancaster Bed & Breakfast while here. The Iron Horse Inn is a great place to start.
Horses resting at the edge of a farm property in Lancaster
So come out and visit Lancaster, where horse properties abound.
______________________________________________________________________

Based in Lancaster, PA. Selling Worldwide! - Contact Us Toll Free: (866)980-8700
( Active Castellum Castellum Realty llc - Lancaster PA Real Estate - Hershey PA Real Estate )
Let us help you buy or sell your homes for sale in Lancaster County, PA
YOUR PREFERRED LIFESTYLE ADVISORS
Content & All photography is VkDesigns LLC - Castellum Realty LLC. 2005-2009