Ecotourism and Belize are quickly becoming synonomous with one another as tourists are flocking to exploring everything Belize has to offer. From the mountains to the oceans, from wildlife to the rainforest the ara macao live in and from the deep abyss of the blue hole to the shallow waters of the coast. Belize has a lot to offer. View some of the attractions available for those coming to Placencia.

The Barrier Reef is the second largest in the world and the largest in the Western Hemisphere. It runs the entire length of the country and supports a tremendous number of patch reefs, shoals and over 1,000 islands called "cayes". Most of these cayes and the entire coastline of the country outside of settlements are protected by huge forests of mangrove. The continental shelf off Belize ends abruptly in a drop off that sinks to over 10,000 feet.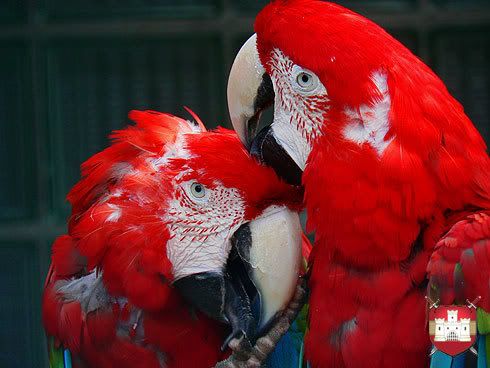 Belize also claims ownership of a very complex intact coastal ecosystem, specifically to three large coral atolls which are shaped in a ring like island surrounding the lagoon to the east of the Barrier Reef. One of these coral atolls, Lighthouse Reef, is home to Half Moon Caye and the Blue Hole. The Blue hole is probably the most famous site in Belize and largely considered one of the world's best diving spots. The Blue hole was found in a 1970 expedition by Jacque Costeau but the formation of it has been dated back approximately 15,000 years ago when the world was still in an ice age.

Belize offers an extremely varied landscape for a country of its size. About 60% is covered by tropical and subtropical broadleaf forests with 85% of that being conserved by the government. The highest point in Belize rises up to 3.688 feet. The plants and animals of Belize are protected by eight different reserve systems including Forest Reserves, Nature Reserves, Wildlife Sanctuaries, National Parks, Private Reserves (eg. Ara Macao Resort and Marina) and National Monuments. These government reserves help insure that the environment of Belize is protected during the growth in development and Tourism.

People come to Belize to see its diverse wildlife. With over 4,000 species of florwering plants, 250 types of orchids and 700 native trees that diversity is well established. The animals in Belize are just as diverse as the forests of belize hide over 150 species of mamals including sea crocodiles, howler monkeys, bats, deer, otters, jaguars, ocelots, margays, pumas, tapirs and jaguarundis. The most diverse species in Belize would most certainly have to be those belonging to the bird kingdom, birds such as: hawks, frigatebirds, eagles, spponbills, vultures, hummingbirds, owls, storks, jabiru, kites, kingfishers, ducks, parrots and ofcourse macaw(ara macao).
More information about Ara Macao can be found in these Articles:

_________________________________________________________
If interested, contact Everard at 717-390-8704 and we'll make your dreams come true
___________________________________________
___________________________________________________________________
Based in Lancaster, PA. Selling Worldwide! - Contact Us: (866)980-8700
Belize Real Estate - Placencia Resorts - Ara Macao Condos for sale
Let us help you relocate, buy or sell your condos for sale in Placencia, Belize

Content & All photography is © VkDesigns LLC - Castellum Realty LLC. 2005-2009