I just got a text message that Everard is at the Kennedy Space Center awaiting the launch of the most complex space shuttle mission in NASA history. He is part of a group that was invited to see the launch and he'll be providing this blog post with some beautiful pictures. Me and Ray will conversely add our own photos from Pennsylvania as we see it. We're not going to bore you with any details on the launch as it's just a mere 

15 minutes from now... (UPDATE: It has launched)

The launch was also viewable at NASA.GOV and CNN News.  

 

I just finished listening to their speaker over the phone, but have to go now to setup my camera in hopes of catching a glimpse of it. 

DON'T MISS THIS VERY IMPORTANT LAUNCH!! HERE'S THE RELATED STORY

__________________

UPDATE from Lancaster PA: i believe i made out a little bit of white light for about 20 seconds moving from left to right when looking west.  We could hear the shuttle the entire time though (can't verify it as it could have been a plane but the sound did not let up even after 5 minutes.

Note: We'll provide Everard's pictures as seen first hand tomorrow when he returns from his trip. 

___________________

UPDATE: 3/18/09 here are the pictures from the event (as shown above). There was apparently also an air show accompanying the launch. 

Everard took this incredible photo which is perhaps his best yet considering the subject.

There were also stuntplanes in the air doing tricks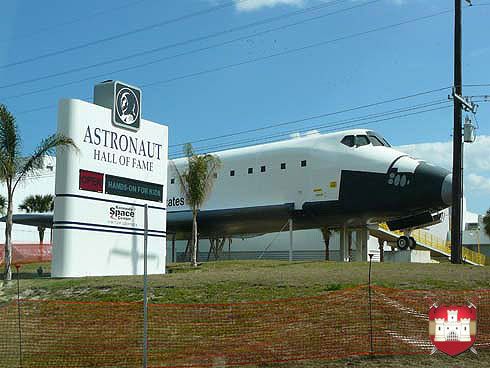 The museum has some wonderful artifacts from the Space program of years past.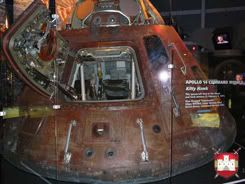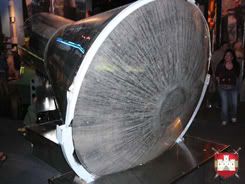 Appollo 14 Command Module "Kitty Hawk"  | Gemini Capsule
View more photos of the Museum

The Space shuttle program is set to halt in 2010, awaiting completion of it's successors, Ares I, Ares V, and Orion, which will be unveiled in 2014.  so these launched are becoming historic and soon a thing of the past. In total 133 launches will have taken place by the end of the program. There are only 7 launches left till the end of the program. View the Space Shuttle Launch Schedule

5 Space Shuttles were originally built but only 3 remain(one of which is for not functional and for display only) The Challenger and Columbia have since been lost including it's crew. Only 2 active shuttles remain.

So next time there's a launch perhaps considering going to the Museum as it may be your last chance to do see the current space shuttle launches. Map to Kennedy Space Center | Driving Directions