In our last installment we introduced you to Pichi Chacay, a beautiful mountainfront property in Argentina. Today we will talk about San Martin, the attraction to Pichi Chacay.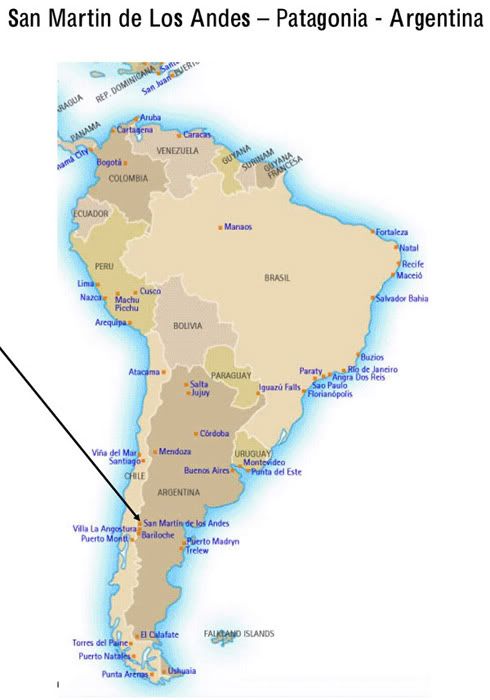 ________________________________________________________________________
San Martin de Los Andes is the most important tourism center in Neuquen Provice. It is located southwest of Neuquen province on the eastern shores of Lake Lacar in Vega Maipu Valley, a natural basin protected from wind. It lies 640 meters above sea level, 1,575km from Buenos Aires and only 45km from the Chilean border.The characteristics of San Martin consist of dense forests of Pine, oak and cypress trees. The Alpine-like city of San Martin was founded on February 4th, 1898.

The town itself offers many different lodging options for tourists with more than 4000 beds available distributed amongst 3-5 star hotels. The are also a number of hostels and cabins offering great food and entertainment. Restaurants in San Martin offer some of the finest international cuisine in the region. There are also a number of Viennese pastry houses and picturesque tea houses where you can relax, enjoying the views of the surrounding mountains. San Martin has a reputation as a "family Friendly Tourism Center" with a population of 25,000+ people.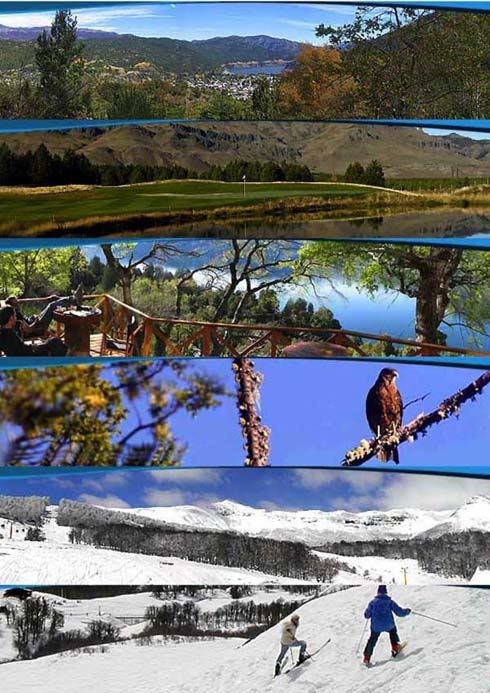 Tourism in San Martin wholly consist of adventurers looking to raft on the rivers, hang glide from the mountain tops, trek the mountains or climb nearby inactive volcano tops. Lanin National Park offers many of these adventures including sport fishing, photo safaris, 4 wheel-drive excursions and sightseing groups. The main attraction to San Martin continues to be Lanin National Park and the famous "belt" both of which offer year round activities.

Fishing can be enjoyed year round with added possibility of catching a wide variety of trout in the rivers and lakes of the area. The great number of waterways and bodies of water enable sport fishing of all kinds; fly casting, trolling and spinning. The most popular rivers in the region are the Caleufu, Collon Cura, Malleo, Chimehuin, Alumine or Quilquihue. On nearby lakes of San Martin(Lacar and Lolog) one can enjoy activities such as sailing, kayaking, windsurfing and water skiing.

During winter months, the city receives snow and allows for Excellent skiing at the nearby Chapelco Sports Center. In June Skiing resumes at the Cerro Capelco Ski Resort. The incredible beauty of San Martin may very well be a determining factor for it's explosive urban growth and tourism activity over the last decade but a lot of that also has to do with the incredible investment opportunities that exist for those looking to purchase a large lot of land in a picturesque setting.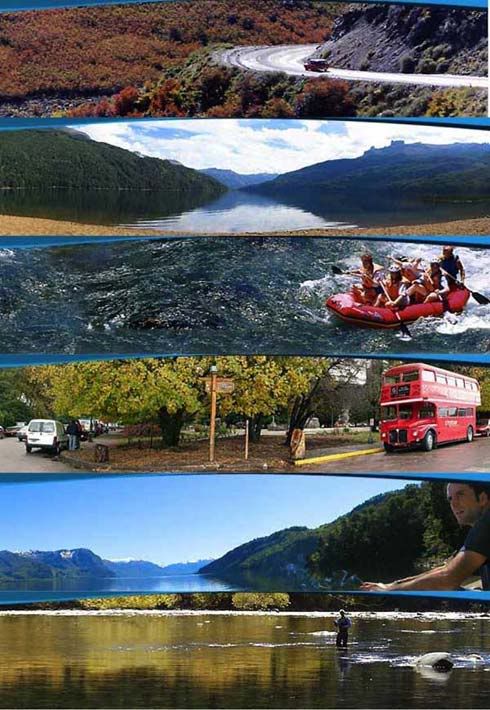 _________________________________________
Pichi Chacay Post Review:

Pichi Chacay: part II - About San Martin (this post)


______________________________
_______________________________________________________________________
If interested, contact Everard at 717-390-8704 and we'll make your dreams come true
___________________________________________
___________________________________________________________________
Based in Lancaster, PA. Selling Worldwide! - Contact Us: (866)980-8700
Argentina Luxury Real Estate - Argentina Investment Properties
Let us help you relocate, buy or sell your condos for sale in San martin, Argentina

Content & All photography is © VkDesigns LLC - Castellum Realty LLC. 2005-2009