Portland Metro Market Action - April 2007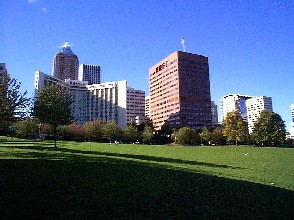 Affordability
For the second time since RMLSTM began recording Affordability in June 1994, a family earning the Portland area's median income ($63,800 per HUD) made slightly less (95% based on a formula from NAR) than needed to purchase the median priced home in March 2007 ($286,200). This is a new low, the previous was 97% in June 2006.


This is not cause for concern, unless your are a Seller that is over pricing your property based on last years market trend. The appreciation rate compared to a year ago continues to decline, and in my opinion will continue to do so for the balance of this year. The message is, if you want to sell, price it right, - if it still does not sell, adjust your price for changing market conditions.


Buyers need to carefully comp the home they are considering to recent sales in the neighborhood and the market trend. There is a lot of data, some of it questionable, on the internet. Wes can help you interpret that data to make an informed decision.
If you would like to view the data from the 16 page report through April 2007, send "Wes' an email at:
wes-sanders@ msn.com with the subject - May newsletter and the the newsletter containing the link to the full report will be sent to you.